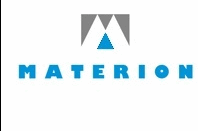 Engineering Technician at Materion
Elmore, OH 43416
OVERVIEW
Simply stated, Materion makes advanced materials that improve the world. We are a global leader in creating innovative, high performance engineered material solutions and services for a wide range of growth industries: high-tech consumer electronics, telecommunications, commercial aerospace, defense, medical, automotive, and many more.
Our products, services and expertise help enable our customers' technologies. We supply sophisticated thin film coatings for hard disk drives, specialty inorganic chemicals for solar energy panels, bio-compatible materials for implantable medical devices, specialty alloys for miniature consumer electronics components, optical filters for thermal imaging, critical components for infrared sensing technology, special materials for LEDs and much more. As the world's only integrated "mine-to-mill" supplier of beryllium-based products, we also offer beryllium, specialty engineered beryllium alloys and beryllium composites. 
As a team of 2,600 associates, we partner with customers in more than 50 countries. In 2017, we generated over $1B+ in revenues and made an exciting new acquisition that expanded our footprint in the U.S., Europe and Asia.
For more information, check out our video "Materion Is" along with other videos https://www.youtube.com/user/MaterionVideos/playlists of us showing you how we're Making a Difference our shared purpose of" Making Advanced materials that Improve the World."
Click on any of the icons below to connect with Materion on social media.
JOB PURPOSE AND REPORTING STRUCTURE
Under the direction of the Beryllium Products Engineering Supervisor, the Engineering Technician will work to continuously improve manufacturing processes and manage Production Orders to assure conformance with Sales Order requirements. The Engineering Technician is expected to independently manage projects to remove safety hazards, increase equipment reliability, improve product quality, lower costs, utilize assets more efficiently, and develop new products to acquire new sales and orders. The Technician will work directly with many other departments to accomplish these tasks.
ESSENTIAL DUTIES & RESPONSIBILITIES
Essential Production Duties and Responsibilities:
Develop and manage Production Orders to coordinate with sales orders in SAP.
Visualize, plan, and execute the proper sequences to process the job through study and analysis of Sales Order requirements, drawings, sketches, written information, specifications, dimensions, estimator's plan, planned delivery schedule, inventory, manpower, and processing equipment.
Properly select, qualify, and optimize input material utilization through planning and analysis.
Create drawings with the SolidWorks to communicate internal and external requirements; including required tooling, surface finish, locating surfaces, explanatory notes, and tolerances.
Maintain complete sets of record for programs, tooling, customer drawings, process drawings, vendor communication, and security documents.
Monitors and communicates order status and quickly resolves issues that arise; typically related to equipment or quality issues
Frequent and in-person contact with Sales, Production Planning, Operations, Inventory Control, Engineering, Quality, and Management
Essential Engineering and Project Management Duties and Responsibilities:
Gain an in-depth technical knowledge of processes and equipment to lead or assist projects to improve manufacturing
Develop and maintain routings and bills of material
Develop and maintain Standard Operating Procedures; provide feedback to and train Operators
Estimate, design, and/or improve powder processes, tooling/fixtures, machining techniques, and inspection techniques for existing or new orders
Obtain quotes and write purchase requisitions.
Frequent and in-person contact with Engineering, Operations, Management, Sales, Accounting, Vendors, Customers, R&D, Quality, Facilities, and Maintenance
Leads and/or participates on teams and in meetings to discuss all aspects of manufacturing including production, processes, safety, environmental impact, and quality
Support and/or utilize Lean Six Sigma program
Provide data analysis and statistical process control
Support processes including machining, flat products, scrap reclamation, powder consolidation, metal and oxide powder, and metal casting
Other duties as assigned
The above statement reflects the general details necessary to describe the principle functions of the position described and shall not be construed as a detailed description of all the work requirements that may be inherent in the role.
EDUCATION and/or EXPERIENCE
Associate Degree is required or 5 years relevant manufacturing or production experience in lieu of a degree
Technology Degree in Manufacturing, Manufacturing Engineering, or Mechanical Engineering preferred
Experience producing 3D CAD models and drawings preferred; willingness to learn SolidWorks is required
Experience in a machine shop preferred
Experience with SAP preferred; willingness to learn necessary SAP functions is required
Experience using Microsoft Office Software required
Above average communication skills required
Strong analytical and mathematical abilities required
Only U.S. Citizens or Aliens who have a legal right to work in the United States are eligible for employment in the United States. If hired, must be able to present evidence of your US Citizenship or proof of your legal right to work in the U.S.