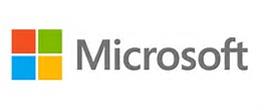 Enterprise Experience Lead at Microsoft Corporation
Athens, NY 12015
We are looking for an Enterprise Experience Lead for Microsoft Flagship Stores (London and New York). Our London store, which opened earlier this year at Oxford Circus, represents a new flagship experience for enterprise customers, not just in the UK but across Europe; and dedicates an entire floor to executive engagement. Our New York flagship store, which opened four years ago, continues to see great success and is revisiting how to impact our commercial and enterprise customers. These two flagships represent a great opportunity to think forward how One Microsoft can come together to impact Commercial and Consumer customers to achieve more.
In this newly created role, you will be responsible for aligning across multiple stakeholder organizations within Microsoft to develop the overall enterprise customer engagement strategy and the operating model for Enterprise engagement in both of the Flagship stores. In dealing with our most strategic customers, you will be actively involved in the daily detail of engagement deliveries – from content to catering; where a consistently outstanding customer experience is the only acceptable standard. You will play a critical role to help to evolve the offers over time, supporting customer business-outcomes, building confidence and increasing adoption of Microsoft solutions. To launch and orchestrate this multi-faceted program, you will engage with a passionate set of stakeholders in MS Stores, EMEA and UK field teams, Northeast and US field teams, and members of the Customer Experience Team to orchestrate the Center's programming and engagement execution. And, as a senior resource, the CET global team will expect you to gather feedback from customers continuously on areas of improvement and industry relevance.
We are looking for a leader who has a proven record of designing and landing high impact programs using available local resource and managing execution closely. Working with local enterprise-focused leadership, you will curate and customize the right mix of experiences from our global catalogue to drive sales through this amazing channel. Delivery of the programs will come from a pool of high-quality local resources in both local geographies who will need to be selected, trained and mentored in our content and methodologies.