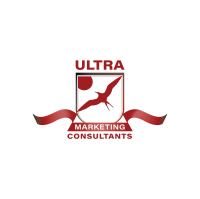 Entry Level Account Manager (Full Time) at Ultra Marketing Consultants
INDIANAPOLIS, IN 46202
Entry Level Account Manager (Full Time)
Why Work Here at Ultra Marketing Consultants?
---
"We strive to be the #1 sales and marketing firm in Indianapolis. Come find out what we're all about! ~ Ultra Marketing Consultants"
Ultra Marketing Consultants is on the up and up and looking for highly energetic and FUN people to join the team! We're currently hiring for an Entry Level Account Manager that will specialize in customer acquisitions, retention, sales & marketing presentations, and team building. If you are looking for a supportive team environment AND want some opportunity for growth then apply with us today as we are looking to fill these positions ASAP.  This position involves in person sales to customers.
The ideal Entry Level Account Manager must be able to demonstrate competencies in application of various types of sales and marketing techniques. The Account Manager must have thorough knowledge of the product or service line to accurately and sufficiently address customer questions. In addition, the individual must have strong communication and interpersonal skills to establish rapport with prospects. Must be driven and motivated to close deals.
Basic Qualifications:
4 year degree or 0-5 years relevant work experience in a leadership role
Sales, customer service (retail, restaurant, & hospitality -- this is not a call center environment), marketing, business, and / or communications background
Internship experience in sales, marketing and account management.
Interest in developing customer partnerships.
Detail oriented with the ability to prioritize, plan, and organize sales activity.
Customer Service / Retail / Hospitality and/or Restaurant experience is a plus
Interest in advancement & the opportunity to make an impact
Some of the benefits:
Advancement Opportunities – we promote from within!
Competitive compensation plan
Hands on training & positioning techniques that will help you succeed anywhere!
Recruiting bonus for referring other qualified and like-minded individuals
Technology necessary for the role
Pay based upon performance.  We promote from within AND based on individual performance.

About Ultra Marketing Consultants:
We strive to be the #1 sales and marketing firm in Indianapolis. We provide the best results for our clients by providing the best opportunities for our employees creating a mutually beneficial environment for all parties in our circle! Come find out what we're all about!

www.ultramarketingconsultants.com