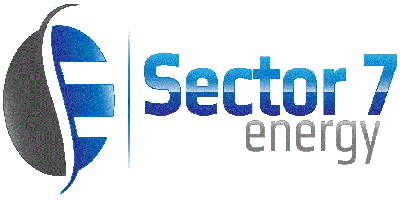 Entry-Level Energy Consultant at Sector 7 Energy
Midland, TX
SECTOR 7 ENERGY
We're the fastest-growing Energy Consulting firm in Texas. This year, we've doubled in size with two additional locations.
We simplify energy procurement for local businesses.
We analyze a business's historical usage and negotiate with retail electric providers to get our clients the best deal.

Our clients choose us for our passion, honesty, and expertise when it comes to brokering deals for electricity and natural gas.
Looking growth?
We offer ongoing training, career development opportunities, and mentorship.
We only promote from within!
Position Details:
This is a B2B (business-to-business) outside sales position.
Sales Growth: Retain and grow your client base by effectively managing their accounts and ensuring that all clients receive an outstanding experience.
Prospecting: Cultivate current and prospective client relationships and identify opportunities to expand these relationships by responding to client needs within your territory and network.
Analysis: Analyze a client's electricity usage by collecting their electricity information to make recommendations to optimize their energy usage further.
No prior experience required.


Schedule
Monday -Friday from 8 AM - 5 PM
Compensation
Commission plus bonuses
1099 position, Independent Contractor
Qualifications
Great Time Management Skills
Outgoing Personality
Result-Driven
Excellent Communication Skills
Has Reliable Transportation
Someone who enjoys getting out of their comfort zone. (Pro-tip: Check out our YouTube videos)
Additional Information:
Check out our website and social media to further learn more about us!
25,000 - 80,000 /year
Commission Plus Bonuses