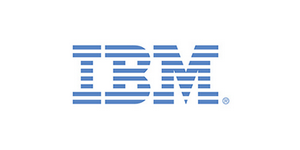 Entry Level Federal Consultant - Huntsville at IBM
HUNTSVILLE, AL
Introduction

At IBM, we know that transformation drives change, and it is in our DNA to continuously transform. Our Business Transformation Consultants help drive large scale change that spans IBM business units and geographies. As a part of this team, you will have the unique opportunity to be a part of driving IBM's ongoing transformation as a company that continuously innovates and leads the market.


Your Role and Responsibilities

As a Federal Consultant, you will work at the intersection of technology, people, and process, helping your clients transform how they conduct business to adapt to shifts in the market, and more closely align them with their business strategy and vision. Federal Consultants develop an understanding of client processes, goals and objectives to define their future state and the path to get them there. You will help your clients understand leading technologies and the impact that those technologies can have on traditional business processes. You will have an opportunity to build a powerful portfolio of interesting and rewarding experiences, taking advantage of opportunities to master new skills, learn about and become an expert in our client's industries, and tackle new challenges. The following are potential roles for Federal Consultants:


• Application Consultant- Maintain and analyze document collections using Watson Explorer and Watson Content Analytics. Develop an understanding of the project's end-to-end architecture. Gain Client-facing experience and industry knowledge. Develop NLP tools and methods in Watson Knowledge Studio. Build question and answer structures to power Watson Engagement Advisor.


• Business Transformation Consultant- Facilitate workshops, meetings and stakeholder interviews. Document requirements from the product owner/business lead. Develop process maps to understand As-Is and To-Be scenarios. Translate client requirements into analytical specifications for the implementation of the IBM solution. Define current and future operational scenarios (processes, models, use cases, plans and solutions) and works with client using an agreed methodology to ensure proper translation of business requirements to solution requirements. Project business value of a solution in client-relevant terms and drive adoption of the KPI impact with key client stakeholders. Develop communications tailored to specific audiences. Work in an Agile, collaborative environments. Employ IBM's Design Thinking to help solve client's challenges. Analyze data to support conclusions and strategies, and design organization.


• Strategy Consultant- Create strategic recommendations to drive change in a digitally-enabled era. Secure buy-in for the recommendations. Collaborate with fellow IBMers to help reinvent businesses and industries. Provide perspectives and solutions to rapidly develop, launch, and grow transformational products, platforms, new businesses, and strategic partnerships with and for clients. Research the client organization and industry value chains via modern and digitally-enabled approaches to structured and unstructured data analysis and insight generation that go beyond traditional methods of interviewing, focus groups, or market studies. Draw from primary and existing IBM research on evolving market trends to help clients explore the art of the possible based on market and competitive positioning (e.g., rise of the Fintechs, digital marketplaces, Internet of Things enabled analytics, API economy). Identify and analyze opportunities and obstacles clients face in global and increasingly competitive markets, develop new business models to bring to life ideas, increase efficiencies and profitability for existing offerings, or determine optimal routes to market for new or existing products and services. Identify issues, create hypotheses, and execute analysis, developing decision-ready recommendations to inform the strategic agenda for our clients.


• Security Consultant- Work as a team member with client personnel and other IBM teams to identify functional requirements and subsequently work with or in some instances lead others in the identification, justification and design of the client's solution. Additionally, you may be required to participate in a wide range of design activities, from requirements analysis through systems, application and/or process design specification and implementation. It also requires IT consulting skills with the ability to act as a trusted client advisor.


• Package Solution Consultant- Understand technical language and communicate technical issues in an uncomplicated way for clients and teams. Review documents from multiple tools (Power Point, Excel, Word, etc.). Contribute to material creation (stakeholder assessment, communications, etc.). Capture change impacts during the design phase of project. Assist with user provisioning of ERP system.


Required Technical and Professional Expertise


+ Willingness to relocate to Huntsville, Alabama

+ Many jobs within IBM Services' Federal Sector require U.S. citizenship and/or security clearance because of government or contract requirements. If you are not a U.S. citizen or are unable to obtain security clearance, there may be limited work opportunities for you, which may affect your continued employment at IBM.

+ Bachelor's Degree from an accredited 4-year institution coupled with internship, work, and/or project experience, which will provide the analytical and technical acumen that translates to an entry level consulting role.


While this project is located in the Huntsville area and has limited travel, candidates must be willing and able to travel up to 25% if project/business needs require.


Preferred Technical and Professional Expertise

Preferred Majors:

Industrial Engineer, Mechanical Engineer, Computer Information Systems (CIS), Management Information Systems (MIS), Information Management, Supply Chain Management, Operations Management, Computer Science.


About Business Unit

IBM Services is a team of business, strategy and technology consultants that design, build, and run foundational systems and services that is the backbone of the world's economy. IBM Services partners with the world's leading companies in over 170 countries to build smarter businesses by re-imagining and reinventing through technology, with its outcome-focused methodologies, industry-leading portfolio and world class research and operations expertise leading to results-driven innovation and enduring excellence.


Your Life @ IBM

What matters to you when you're looking for your next career challenge?


Maybe you want to get involved in work that really changes the world? What about somewhere with incredible and diverse career and development opportunities – where you can truly discover your passion? Are you looking for a culture of openness, collaboration and trust – where everyone has a voice? What about all of these? If so, then IBM could be your next career challenge. Join us, not to do something better, but to attempt things you never thought possible.


Impact. Inclusion. Infinite Experiences. Do your best work ever.


About IBM

IBM's greatest invention is the IBMer. We believe that progress is made through progressive thinking, progressive leadership, progressive policy and progressive action. IBMers believe that the application of intelligence, reason and science can improve business, society and the human condition. Restlessly reinventing since 1911, we are the largest technology and consulting employer in the world, with more than 380,000 IBMers serving clients in 170 countries.


Location Statement

For additional information about location requirements, please discuss with the recruiter following submission of your application.


Being You @ IBM

IBM is committed to creating a diverse environment and is proud to be an equal opportunity employer. All qualified applicants will receive consideration for employment without regard to race, color, religion, gender, gender identity or expression, sexual orientation, national origin, genetics, disability, age, or veteran status. IBM is also committed to compliance with all fair employment practices regarding citizenship and immigration status.