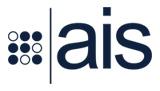 Entry-Level IT Support Technician (TS/SCI w/Polygraph) at Assured Information Security, Inc.
Annapolis Junction, MD
TO BE CONSIDERED FOR THIS POSITION YOU MUST HAVE AN ACTIVE TS/SCI W/ POLYGRAPH SECURITY CLEARANCE (U.S. CITIZENSHIP REQUIRED)
Since our founding in 2001, AIS has provided a supportive place to work for technologists to research, create and support mission critical cyber security solutions. We have built a reputation for hiring talented and motivated individuals in both our services and R&D organizations. We focus on growing and developing the skills of our employees to ensure that our organization continually provides strong support to keep pace with the needs of our customer base while keeping true to our hacker roots – the Jolly Roger flies proudly outside of our Rome, NY HQ.
Top Benefits Include:
401k Plan With 7% Company Contribution - Fully Vested Day 1
100 % Company Paid Health Insurance Premiums (Blue Cross/Blue Shield)
4 Weeks of Vacation + 10 Paid Holidays (several floating/flexible)
Flexible Working Schedules 
Job Duties and Responsibilities:
Work as a Hardware Technician on a team that provides Tier 2 and 3 on-site and remote supports for computer workstations, servers, printers, peripherals, and teleconferencing equipment
Conducts sites surveys
Assesses and documents current site configuration
Analyzes existing user requirements
Prepares specifications for hardware acquisitions
Prepares engineering plans and site installation Technical Design Packages
Develops hardware installation schedules
Prepares technical drawings using AutoCAD software documenting configuration changes at each site
Prepares site installation and test reports
Install and configure computer workstations, teleconferencing equipment and associated cabling
Trains site personnel in proper use of hardware
Builds specialized interconnecting cables
Maintain government and/or vendor-manufactured fiber optic modems, multiplexer, fiber optic/Ethernet cables & telephone systems
Required Education and Experience:
Active TS/SCI clearance with polygraph (U.S Citizenship Required)
High school/GED and a minimum 4 years of experience. Equivalent education and experience: Associate's degree (AA) and 2 years of experience
Highly skilled in installing, repairing and troubleshooting computer hardware and peripherals. Well-versed in installing windows, software, applications, antivirus and patches
Demonstrated ability to read and understand technical manuals and schematics
Expertise in Microsoft Office Applications (Word, Excel, PowerPoint and Access)
Proficient in working with end-users remotely
Demonstrated expertise in Microsoft Windows 7 and 10
Familiar with Active Directory security and policies
Must to be able to lift 50 lbs
Must be able to drive company vehicle
Must be available to work some 8 hour shift between the hours of 6am-6pm, as determined by management
Desired Skills and Experience:
DoD 8570 IAT Level 1 certification or MTA