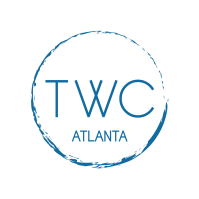 Entry Level Management Trainee at TWC Atlanta
ATLANTA, GA 30339
Entry Level Management Trainee
Be at the heart of TWC Atlanta's future business, managing cutting edge sales and marketing campaigns with your inordinate talent of multi-tasking efficiency. What our sales and marketing department is looking for most is someone with the ability to deliver success and exceed expectations around such tasks as optimal sales campaign delivery, team building, solution consultations, turnarounds, and get excited when new, never been done before challenges arise!
Businesses that partner with TWC Atlanta, Inc. come in all shapes, sizes and market caps. Our tried and true sales and marketing system works for them all.
Responsibilities for an Entry Level Management Trainee
Execute day to day sales, marketing, and campaign management
Manage the implementation and delivery of a key client's activity, maximizing performance, return on investment, and identifying opportunity to expand
Own all problem solving, client campaign requests, and team needs
Build client relationships through service excellence and balance their campaign needs with your proactive approach
Minimum qualifications
BA/BS degree or equivalent practical experience
Relevant experience in a leadership role
Sales, marketing, customer service, hospitality, retail, or restaurant experience
Preferred qualifications
Internship experience in sales, marketing and account management.
Interest in developing customer partnerships.
Detail oriented with the ability to prioritize, plan, and organize production logs.