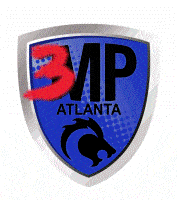 🏈Entry Level Management Trainee |  Full Time 🏈 at 3MP Atlanta, Inc.
Atlanta, GA 30318
Why Work at 3MP Atlanta?
"Every day, through formal training and informal coaching, we help one another learn and succeed. We work hard, but we always have fun!"
Entry Level Management Trainee | Full Time
Are You Competitive? A Team Player?
Want to be part of a winning team who VALUES your efforts? The team at 3MP Atlanta will not simply give you just a pat on the back but, additionally, we offer an advancement structure that is designed to reward those who work hard, use their natural talents, and people skills to help them grow personally and professionally (in turn, we grow too!).
3MP Atlanta, Inc. is one of Atlanta's leading sales and marketing organizations and we are proud to say that since our business has started to explode we are looking to add more members to our excellent sales force! We meet with our customers face to face to sale services.
We are well aware that the top sales and marketing associates are in high demand; here's why we get the most responses to our recruitment efforts:
We have an excellent reputation in the Atlanta area
We take care of our people, offering them a chance for professional advancement based on their commitment level.
We use a face to face approach and trust the power of our sales and marketing force's personality to drive sales to new business prospects.
We pay based on performance, so hard work is truly your path to success.
We offer a training program that is intensive because we truly care about our associates and want to give them the tools to succeed.
Qualifications for the Entry Level Management Trainee Position:
0-3 years work, internship or other leadership experience in a professional comparable environment
Business, Marketing or Sales focused degree and/or coursework
Internship / work experience in the sales field
Excellent oral and written communication skills and an ability to influence others internally and external
An ability to analyze quantitatively and problem-solve
Demonstrated ability to perform well in a highly dynamic, rapidly changing environment
Active listener and effective communicator
Ability to prioritize and demonstrate relentless discipline in achieving goals
Strong ownership, bias for action and willingness to role-up your sleeves
Pay based upon performance
If you think you've got what it takes to make it in today's competitive sales market, then we need to meet. Apply today!
About 3MP Atlanta, Inc.:
Our people, at 3MP Atlanta, are motivated by opportunity and take pride in their work. They work hard because they want to. They have big dreams and aspirations. They won't settle for a traditional 9-5 job nor will they settle for sub-par results. We offer our top performers positions in management and we never base our decisions for promotion on tenure or seniority. 3MP Atlanta is results-driven across the board.

www.3mpatlanta.com
$46,081.00 - $61,462.00 /year
Event Promotions Marketing Associate
What is this?