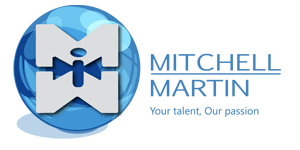 Entry Level Programmer/Developer at Mitchell Martin Inc
Melville, NY
Description
Our client is seeking an Entry Level Programmer/Developer.
Location: Melville, NY
Position Type: Full Time
Programmers to help support and enhance our leading edge claims processing system. Primary responsibilities will be development of healthcare applications using C#.NET, VB, and ASP.NET. MS SQL Server database experience is a plus. The candidate must be able to multi-task and remain flexible to changes in priorities.
This is an excellent opportunity for highly motivated software developers to join an established, growing company and make significant contributions to the organization.
Requirements:
B.S. Computer Science or equivalent experience
Excellent design/debugging and coding skills are required
Working knowledge of software development methodology
Microsoft .NET technologies:C#.NET andASP.NET
Microsoft SQL Server: T-SQL, Stored Procedures and Triggers
Web-based applications and associated technologies
Additional Experience Desired:
Ability to design and develop detailed design specifications
Ability to communicate effectively with internal Software Team members and Customers using good verbal, written, and interpersonal skills
Ability to meet tight deadlines.