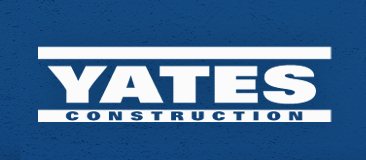 Entry-Level Scheduler - Commercial at Yates Construction
Biloxi, MS 39530
Position: Entry-Level Scheduler
Location: Biloxi, MS
Yates is proud to be an industry leader in construction services. To be a top of class organization, Yates is dedicated to hiring individuals who understand the importance of safety; instills integrity in all aspects of their lives; are passionate about what they do; and committed to providing value to our clients.
Skills and Experience:


Entry-level position that will work in support of commercial projects, large or small, to perform scheduling responsibilities.


Ideally looking for someone who is strong in scheduling; someone who understands the flow and logistics needed for the execution of the project.


1-5 years of previous industrial or commercial construction experience is required.


B.S. Degree – Construction Management, Engineering, or Business Administration preferred.


Excellent written and verbal communication skills.


Strong problem-solving and analytical skills.


Strong prioritization and organizational skills; detail-oriented.


Requirements:


Self-starter, willing & eager to learn new software.


Working knowledge of programs such as Excel and Word.


Well-rounded base of knowledge in construction disciplines.


Will be required to monitor projects in accordance with set time intervals based on departmental procedures.


Will be responsible for the input, analysis, and monitoring of design deliverables for procurement and construction schedules.


Work will require application of planning/scheduling and cost techniques and methods based on level of experience and will involve substantial evaluation, analysis, and modification of such standards in problem-solving efforts.


Essential Job Duties:


Maintain a database of typical schedule durations for individual activities as well as overall task durations.


Produce conceptual schedules with little or no input.


Interact with project team and trade partners to define scope of work and refine detailed schedules.


Develop the baseline overall schedule using well-defined and properly sequenced work activities.


Develop internal and external reports describing project status; provide required status updates, forecasts, and reports as needed.


Analyze critical path and constraints to determine effect of changes to schedule and recommend workarounds when necessary.


Review and evaluate monthly updates to the schedule provided by Vendors and Subcontractors.


Verify that schedule updates are an accurate representation of the work accomplished.


Support ongoing projects by communicating project status, as well as identifying delays, opportunities for improvement, and areas where additional concentration is required.


Perform other duties as requested by project management.


Key Markets:


Gaming / Casino


Hospitality


Manufacturing


The above description covers the principal duties and responsibilities of the job. The description shall not, however, be construed as a complete listing of all miscellaneous, incidental, or similar duties which may be required from day-to-day. All qualified applicants will receive consideration for employment without regard to race, color, sex, sexual orientation, gender identity, religion, national origin, disability, veteran status, or another legally protected status. Reasonable accommodations may be made to enable individuals with disabilities to perform the essential functions. EOE/Vets/Disabilities/M/F
Yates performs heavy construction and building work throughout the United States and relocation is sometimes required for continuous employment opportunities.