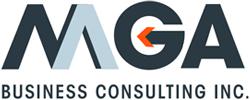 ENTRY LEVEL-SENSE OF HUMOR REQUIRED !!! at MGA Business Consulting, Inc
Phoenix, AZ 85034
Sales and Marketing Representative. We are hiring for Entry Level sales and marketing positions.

MGA Phoenix is an Arizona-based, competitive, rapidly-expanding marketing firm. We have laid out an aggressive expansion plan to expand into new markets this year and need career-minded, team-oriented people to add to the team.
What we do: Our clients hire us because technology has limited mass communication channels. Television commercials have become optional viewing due to TiVo. Telemarketing has taken a hit with 80 million people on a "National Do Not Call List." Our approach has been to personalize the communication between our national clients and their target new customers. We make sales presentations face to face and offer an old-fashioned human touch. However we do not engage in any door to door sales, customers come to us!!!
We provide full training for the right candidates.
If you are genuinely focused on getting yourself on a career track, call 602-275-1278 and ask for our HR Team or APPLY NOW to be considered for an interview and possible employment this week.
Who are we looking for: We want to interview enthusiastic, entry level professionals with great people skills. In addition, we are looking for excellent work ethic, a positive business attitude and self-confidence. This is a challenging position. We are not interested in 9-5ers or people who just need a job to pay the bills. There is No telemarketing! No direct mailing! No outside sales! No Experience Necessary! We promote solely from within. We want ambitious, competitive leaders to aid us in our aggressive expansion efforts.