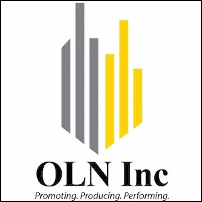 Entry Level Territory Sales Manager at OLN Inc
Long Beach, CA 90810
OLN Inc is hiring for entry level sales and marketing. This is the ground floor position of an fully encompassing management development program. Our firm specializes in B2B client acquisition and retention on behalf of service based mass consumable industries such as mobility, energy, telecom and business supplies. We are expanding our Southern California market and are looking for people that can work in a fast paced, competitive, and goal oriented environment. Candidates displaying a high aptitude for our marketing systems and reaching performance standards get to enjoy upward mobility with absolutely ZERO seniority. 
This is an ENTRY LEVEL position with the opportunity to grow into a management role. We provide our high performers with unlimited income and growth potential. This job involves one to one sales based interaction with business customers. Therefore we are selective about finding people that are personable yet professional. We are looking for goal-oriented, high-performing individuals who want to succeed in a highly competitive (but NOT cut-throat!) environment. We have a friendly team environment with no glass ceiling.
Advancement is based upon merit, rather than seniority. This position offers a compensation structure where pay is based upon individual performance. We do not do any telemarketing. 
OLN Inc Perks
Free gym membership allowance 
Base + commission pay structure 
Health benefits 
Gas allowance 
Travel opportunities 
Monday through Friday schedule
Desired Skills & Experience
Success in this line of work starts with having a positive attitude, a great work ethic, and a professional image. You will gain hands-on experience and acquire the skills you need to be successful while you're working at OLN Inc. Candidates with great communication and interpersonal skills thrive in this environment. A 4 year degree is preferred but not required.The right mindset is more crucial than experience. OLN Inc is seeking someone who is internally motivated and competitive; someone who has the desire to develop him or herself; and someone with a no excuses mentality.
If you feel you possess these qualities, please click and apply for immediate consideration OR contact Jessica in our HR Department. Don't forget to attach your resume! 
We do NOT engage in any door to door residential sales, telephone sales, graphic design or retail marketing. OLN Inc offers extensive training in all areas of sales, marketing, and management. This is a FULL-TIME, ENTRY-LEVEL position.

commensurate upon performance