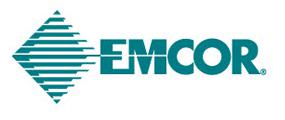 Environmental Health, Safety, & Quality Performance Specialist at Emcor
Menlo Park, CA
Job Title: Environmental Health, Safety and Quality Performance Specialist (EH&S Specialist)
Job Summary: EMCOR Facilities Services has an immediate need for an Environmental Health, Safety and Quality Performance Specialist (EH&S Specialist) to be based on the Stanford Medical Services Account in Menlo Park, CA.
This position will be responsible for planning and conducting Fire Drills, development, coordination and execution for a full range of quality control, quality assurance, employee safety, performance enhancement and environmental management services for portfolio of Stanford regional Medical facilities. The position will work closely with the Account Director and both EFS Maintenance Staffs and Stanford Site Services customers regarding site based safety, quality and environmental issues. The position reports to the EFS Account Director.
Essential Duties and Responsibilities:


Oversee operational safety and quality control services to ensure work is performed in accordance with the Stanford Site Services contract specifications and requirements.


Subcontractor services – oversee work performance upon request.


Generate performance reports as requested.


Perform site Fire Drill, safety and quality assurance audits.


Participate in daily morning "huddle" meetings.


Write, or assist with getting written, Standard Operating Procedures, Work Instructions, and Local Operating Procedure documents to support EH&S duties.


Perform safety, incident and injury investigations.


Assist with the startup of newly awarded Contracts (to include preparation of quality control and other deliverable documents).


Perform other duties as assigned by the Account Director.


Qualifications:


Minimum 3 years related experience with Medical and TJC safety operations and quality control processes and procedures.


Proficient computer skills including Microsoft Office. JDE and MAXIMO experience preferred.


Hold current OSHA 10 & OSHA 30; prefer OSHA 501 certificate  


Excellent interpersonal skills.


Above average writing skills.


Driver's license for local travel.


Must possess high school diploma or equivalent (GED).


We offer our employees a competitive salary and comprehensive benefits package and are always looking for individuals with the talent and skills required to contribute to our continued growth and success. Equal Opportunity Employer.
#CB2