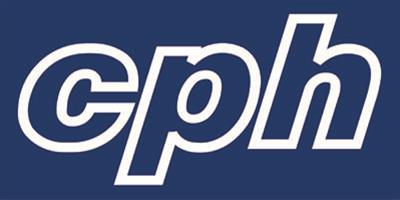 Environmental Scientist (Sanford) at CPH, Inc.
Sanford, FL 32771
CPH is looking for well qualified professional in our Sanford, Florida office for the following position:
An Environmental Scientist with 5 to 7 years' experience. A B.S. in biology/environmental science field required. Must have expertise in wetland delineation, water quality monitoring, flora and fauna identification, species survey protocol, qualitative & quantitative monitoring methodologies, functional assessment experience and strong oral and written communication skills.
Requirements:
Proficient with wetland delineation – identification of hydric soils and knowledge of plants required.

Proficient with water quality monitoring – procedures, QAQC and analysis of results

Physically able to conduct field work in all weather conditions and environments

Able to furnish assistance to engineers and scientists with standard environmental issues

Able to provide a draft work product to supervisor that was prepared using sound professional judgement.

Able to produce standard work products with minimal review comments

Independently evaluates, selects and applies standard techniques, procedures and criteria using judgement and knowledge of principles and techniques in making minor adaptations and modifications to the work product.

Able to recognize and then ask when assistance is needed

May be required to supervise or coordinate the work of others on specific assignments.

Able to work under supervision, receiving instruction on specific assignment objectives, standard permitting projects and propose possible solutions.

Able to demonstrate responsibility by adhering to project scope, completing a job within the budget limitations and bringing issues of concern to supervisor's attention.

Detailed oriented

FFWCC Authorized Gopher Tortoise Agent Permit
Job Responsibilities:
Office and field work attendant to due diligence investigations, permitting, project management and special environmental studies and surveys. The applicant should be physically able to complete strenuous field work when required. Should be proficient with Excel, Microsoft Word, Power Point.
Salary:
• Dependent upon experience.
• CPH offers Medical, Dental and Vision with a quality insurance company.
• Company Paid Life Insurance and Long Term Disability.
• 401K, Paid Personal Time Off, and Paid Holidays
CPH is an Equal Opportunity/Affirmative Action/Drug Free Work Environment