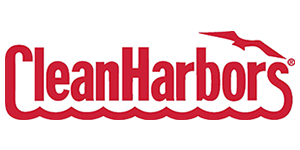 Business Development Manager - Environmental at Clean Harbors Environmental Services, Inc
San Jose, CA
Position Description:
The Opportunity
The Business Development Manager - Environmental Services, known internally as the Account Development Manager, is a HUNTER role responsible for initiating sales to important accounts in the region; this role is specifically focused on opening a net new account or growing underpenetrated accounts.

Environmental experience is strongly preferred.
Why work for Clean Harbors?
Health and Safety is our #1 priority and we live it 3-6-5!
Competitive wages
Comprehensive health benefits coverage after 30 days of full-time employment
Group 401K with company matching component
Opportunities for growth and development for all the stages of your career
Generous paid time off, company paid training and tuition reimbursement
Positive and safe work environments
Key Responsibilities:
Ensures Health and Safety is the number one goal by following policies, processes, and acting in a safe manner at all times.
Promote revenue and margin growth with new or underpenetrated customers; prospect new customers; develop new business with 100-200 new or underpenetrated customers per year; sell products and services to clients; negotiate and draft contracts; own sales budget for accounts under responsibility; monitor progress in sales and P&L goals; work in tandem with other salespeople to increase cross-sell; hand accounts over to AMs once relationship is developed
Ensure customer satisfaction; interact with operations and customer service to deliver exceptional service to clients; handle disputes and conflicts and troubleshoot with clients; deliver effective contract and relationship management; lead contract management and collection of invoiced revenue from customers; document necessary customer information and interaction; uphold and role-model corporate values
What does it take to work for Clean Harbors?
High School Diploma Required; Bachelor's preferred
5+ years relevant experience; sales experience required
Ability to give direction and coaching on how to develop and execute account plans; prioritize accounts based on key factors
Ability to use sophisticated numerical analyses to drive decision making;
Industry and company knowledge, selling and negotiation, relationship building
Communication, accountability for completing job responsibilities/objectives; lead sub-groups
Ability to travel 50%+
40-years of sustainability in action. At Clean Harbors, our mission is to create a safer, cleaner environment through the treatment, recycling, and disposal of hazardous materials. Clean Harbors is the leading provider of environmental, energy and industrial services throughout the United States, Canada, Mexico and Puerto Rico.  Everywhere industry meets environment, Clean Harbors is on-site, providing premier environmental, energy and industrial services. We are solving tough problems through innovation and proven methodology – come be part of the solution with us. 

Join our safety focused team today!  To learn more about our company, and to apply online for this exciting opportunity, visit us at https://careers.cleanharbors.com/. 

For additional information about driver career opportunities, please call us at 1-833-32-DRIVE (1-833-32-37483).

Clean Harbors is an equal opportunity employer. We do not discriminate against applicants due to race, ancestry, color, sexual orientation, gender identity, national origin, religion, age, physical or mental disability, veteran status, or on the basis of any other federal, state/provincial or local protected class.

Clean Harbors is a Military & Veteran friendly company.

*CH

#LI-AB1
Potential Applicants:

We are an Equal Opportunity Employer and do not discriminate against applicants due to veterans status or on the basis of disability.