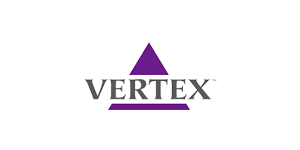 Epidemiology Associate Director at Vertex Pharmaceuticals Inc.
Boston, MA 02210
GENERAL POSITION SUMMARY
The Epidemiology Associate Director leads safety and regulatory epidemiology activities for Vertex products across multiple therapeutic areas and throughout all phases of lifecycle. This includes execution of post-marketing regulatory study research strategies, leading comprehensive epidemiologic feasibility assessments, development of epidemiologic study designs, overseeing study implementation, interpretation of findings and their communication to internal and external audiences.
Global Patient Safety Epidemiology Associate Director is a subject matter expert in pharmacoepidemiologic methods, pharmacovigilance regulations, and specific therapeutic areas. Associate Director leads study execution teams for post-marketing regulatory studies, and supports the company global observation research efforts. Associate Director collaborates with Regulatory Affairs, Clinical Development, Biostatistics, Real World Evidence Center of Excellence, Global Medical Affairs, Health Economics and Outcomes Research and Clinical Operations.
GENERAL RESPONSIBILITIES AND REQUIRED SKILLS
Major contributor  and driver to the company safety risk management, signal detection, benefit/risk assessments, and post-marketing regulatory research strategies

Expected to research the epidemiology of specific disease areas and events of interest, lead evaluation of data sources and data collection approaches, apply subject matter expertise in the design of observational studies, develop epidemiology sections for regulatory documents, and lead the post-marketing regulatory research strategy implementation
KEY RESPONSIBILITIES
Effectively communicates safety and regulatory epidemiologic strategy to product teams

Leads all stages of the design and implementation of regulatory post-marketing studies: from feasibility assessments, development of study designs and protocols, and execution of studies, to communication and dissemination of their results to internal and external (e.g., Regulatory Agencies, scientific communities) stakeholders

Contributes to company

publications strategy via development of conference abstracts, presentations, peer-reviewed manuscripts based on the findings of epidemiological studies

Leads the development of epidemiology sections for

Risk Management Plans (EU RMP, REMS, etc.)

and other regulatory filings (

NDA, PSUR, etc.

)

for products throughout lifecycle
Leads systematic and targeted epidemiologic literature reviews to support safety evaluation and / or post-marketing research strategies
Supports signal detection analyses of safety reporting system databases (FAERS, Vigibase) or other sources (e.g. Sentinel)
Leads study execution teams for post-marketing regulatory studies
Actively participates

at strategic meetings including Disease Safety Teams, GMDA Sub-Teams, and Global Patient Safety staff meetings

Collaborates cross-functionally to support company strategy for observational research, integrating innovative study methodologies

May supervise interns and / or contractors


           
PREFERRED EDUCATION AND EXPERIENCE
PhD in epidemiology is required, pharmacoepidemiology training is preferred
5+ years' experience in pharmaceutical/biotechnology industry (preferred), CRO, or academic setting
Solid knowledge of study design methodology in general medicine and clinical practice, evidenced by experience in designing/implementation of epidemiology studies
Strong knowledge in pharmacovigilance guidelines and regulations; knowledge of international PV regulations is a plus
Excellent verbal and written communication skills, including experience with scientific presentations and peer-reviewed publications, to translate epidemiologic research methods and results to diverse audiences
Excellent independent decision-making skills
Strong project management skills
Proven ability to build strong collaborative relationships with stakeholders and business partners and to work effectively in a diverse matrix environment #LI-AO1