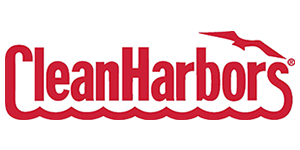 Equipment Operator - Extensive Travel at Clean Harbors Environmental Services, Inc
Chester, VA
Position Description:
The Opportunity

As aHeavy Equipment Operator, you will be responsible for operating backhoes, bulldozers, loaders, excavators and other equipment within the facility. You will assure unit has daily maintenance duties performed and communicate any problems or issues with the unit immediately upon discovery.

This is a position that will require extensive travel.  The rotation is 6 weeks of deployment and 1 week home AND paid.

Why work for Clean Harbors?
Health and Safety is our #1 priority and we live it 3-6-5!
Competitive wages (Hourly Pay with Time & ½ after 40hrs)
Comprehensive health benefits coverage after 30 days of full-time employment
Group 401K with company matching component
Generous paid time off, company paid training and tuition reimbursement
Positive and safe work environments
Opportunities for growth and development for all the stages of your career
Key Responsibilities:
Ensuring that Health and Safety is the number one priority by complying with all safe work practices, policies, and processes and acting in a safe manner at all times
Completion and submission of daily checklists, as required, to document the proper and safe operation of the unit or maintenance issues requiring attention
Performs routine general maintenance on equipment, including greasing fittings, checking and topping-off fluids, cleaning and/or replacing air filters, etcetera
Assures unit is never operated in an unsafe manner or in a manner which is inconsistent with the manufacturers' guidelines, industry standards, company, or site specific standard operating procedures
Responsible for maintaining a clean and organized work environment
Performs other duties and tasks as assigned from time to time by management
What does it take to work for Clean Harbors?
High School diploma or GED equivalent required
Valid Driver's License is Required; Having a CDL License is a Plus
Competent and proficient operation of the following: excavator (60K LB and up), front end loader (3CY and up), articulating dump truck (25CY and up), bull dozer (150HP and up), motor grader, soil compactor, articulating water truck, compact loader, compact excavator, and other construction equipment
5+ years of experience operating the equipment listed above preferred
Ability to write and answer emails and have basic computer knowledge for completion of digital forms.
Extensive travel is required
OSHA 40-hour training preferred
Join our team today!  To learn more about our company, and to apply online for this exciting opportunity, visit us at  careers.cleanharbors.com

Clean Harbors is the leading provider of environmental, energy and industrial services throughout the United States, Canada, Mexico and Puerto Rico.  Everywhere industry meets environment, Clean Harbors is one-site, providing premier environmental, energy and industrial services. We are solving tough problems through innovation and proven methodology – come be part of the solution with us. We thank all those interested in joining the Clean Harbors team; however only those that complete the online application and meet the minimum job qualifications will be considered for this role.

Clean Harbors is a Military & Veteran friendly company.


*CH
Potential Applicants:

We are an Equal Opportunity Employer and do not discriminate against applicants due to veterans status or on the basis of disability.