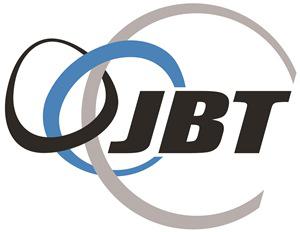 Equipment Production Supervisor at JBT Corporation
Riverside, CA 92507
JBT Liquid Foods is a prime solutions and equipment provider within the fruit and vegetable industry segment. From preparation to preservation, conveying and packaging, our comprehensive range of technologies captures the freshness, taste, texture, appearance and nutritional value of fresh and processed fruit and vegetable products, and we have a fantastic opportunity for an Equipment Production Supervisor to join our team.
This position will supervise the equipment production process in the areas of contract requirements and delivery dates, shop, direct labor and project organization, production quality, resource scheduling, engineering document communication and revisions to and from production, and shop safety and 5S development; ensure business shipping and receiving functions as related to equipment are maintained and followed; ensure work order labor and part are issued and accurate.
Review customer contract requirements and delivery dates to ensure manufacturing resources are available to meet demands.

Create production schedule, aligning resources and materials.

Ensure production shop is organized and housekeeping is maintained.

Ensure highest quality of production in finished product.

Work with Engineering to document revisions to and from the production team.

Comply with and ensure all production employees are following all safety protocols.

QC inspect and document all equipment at receiving stage.

Schedule shipment and paperwork of outgoing equipment with the Logistics Department.
High School Diploma or equivalent is required

Must have at least 3 years' experience in a manufacturing environment

Previous experience leading a team

Proficient use of an integrated business system

Physically capable of working around moving industrial machinery and working in moderate heat and cold environments
BENEFITS
JBT Corporation offers the growth potential of a company with a developing technology that is unique in its field, plus frequent company-sponsored events and a competitive benefits package that includes medical, dental and vision coverage and 401(k) plan.
AN EQUAL OPPORTUNITY EMPLOYER
It is the policy of JBT Corporation to provide equal opportunity for qualified persons and not to discriminate against any applicant for employment because of race, color, religion, national origin, sex, sexual orientation, gender identity, age, disability, veteran status, citizenship, or any other characteristic protected by federal, state or local law at the JBT Corporation location to which this application is submitted. In addition, as a Federal Government contractor, JBT Corporation is an affirmative action employer. If you require accommodation during the application process, please contact the local Human Resources department. EOE-Females/Minorities/Protected Veterans/Individuals with Disabilities
If you have a disability or impairment that prevents you from completing the online application, please seek the assistance of your local employment services agency. JBT maintains active relationships with local employment services agencies, and they have pledged their support in assisting any applicant needing help in applying. To find information on agencies throughout the United States, please go to www.careeronestop.org
You may also call Megan Centers at 844-286-4524 if your disability or impairment prevents you from applying online. NOTE: Do not use this number unless you need assistance because of a disability or impairment. The personnel attending this phone line will not be able to give you a status update regarding your application and will not be the individuals making a decision regarding your employment.