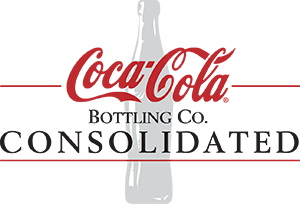 Equipment Services Technician at Coca-Cola Bottling
Evansville, IN
Have you always wanted to work for an organization that has been deeply committed to its consumers, customers and communities for over 100 years? If so, we are the place for you! It's an exciting time to join our team. Coca-Cola Bottling Co. Consolidated (CCBCC) is the largest independent bottler in the US. We are passionate about the broad portfolio of beverages and services we offer. Our people, service, growth and pursuit of excellence, all inspire a purpose driven culture and career.
We're looking for a Service Technician to join our Equipment Services Team!
What you should know about working as a Service Technician:
The Service Technician maintain and repair all Coca-Cola cold drink equipment to maximize customer satisfaction and sales. Performs preventative and quality maintenance checks in addition to maintaining various records and reports
What would success look like?
Provide excellent service to all customers. 
Maintain clean, safe and organized van and work area.
Ensure vehicle has appropriate levels of parts inventory. 
Keep all refrigeration equipment in proper operating condition. 
Service equipment in accordance with company and federal standards. 
Management of all instruments (tools, supplies, keys, etc.) necessary for job.
Responsible for performing mechanical repair services on cold drink equipment.
Diagnosis and repair fountain, vending, CCM and all other dispensing equipment at CCBCC accounts.
Maneuver equipment in order to perform all mechanical services on cold drink equipment including preventative maintenance. 
​ Minimum Qualifications:
High school diploma or GED.
An ideal candidate will possess experience as a field technician.
Ability to & experience in moving large pieces of equipment and lift 50 LBS.
Must be able to work a flexible schedule and be available to work weekends and on-call when assigned.
Must have an excellent driving record and a valid driver's license. 7-year Motor Vehicle Report will be reviewed.
Must be self-motivated with a high degree of integrity and be able perform job duties with minimal supervision on a timely basis.
Preferred Qualifications:
Type I Refrigeration certification.
Prior customer service experience.
Prior diagnostic/troubleshooting experience.
Refrigeration/HVAC/Electric Trade or Vocational certification with more than one year of related experience.
Work Schedule:   Monday through Friday, 12:30 pm until 9:00 pm or Tuesday through Saturday, 8:00 am to 4:30 pm.  On call and weekends as needed.
CCBCC is an equal employment opportunity employer
Have you always wanted to work for an organization that has been deeply committed to its consumers, customers and communities for over 100 years? If so, we are the place for you! It's an exciting time to join our team. Coca-Cola Bottling Co. Consolidated (CCBCC) is the largest independent bottler in the US. We are passionate about the broad portfolio of beverages and services we offer. Our people, service, growth and pursuit of excellence, all inspire a purpose driven culture and career. We're looking for a  Service Technician  to join our Equipment Services Team! What you should know about working as a Service Technician: The Service Technician maintain and repair all Coca-Cola cold drink equipment to maximize customer satisfaction and sales. Performs preventative and quality maintenance checks in addition to maintaining various records and reports What would success look like? Provide excellent service to all customers.  Maintain clean, safe and organized van and work area. Ensure vehicle has appropriate levels of parts inventory.  Keep all refrigeration equipment in proper operating condition.  Service equipment in accordance with company and federal standards.  Management of all instruments (tools, supplies, keys, etc.) necessary for job. Responsible for performing mechanical repair services on cold drink equipment. Diagnosis and repair fountain, vending, CCM and all other dispensing equipment at CCBCC accounts. Maneuver equipment in order to perform all mechanical services on cold drink equipment including preventative maintenance.  ​   Minimum   Qualifications: High school diploma or GED. An ideal candidate will possess experience as a field technician. Ability to & experience in moving large pieces of equipment and lift 50 LBS. Must be able to work a flexible schedule and be available to work weekends and on-call when assigned. Must have an excellent driving record and a valid driver's license. 7-year Motor Vehicle Report will be reviewed. Must be self-motivated with a high degree of integrity and be able perform job duties with minimal supervision on a timely basis. Preferred Qualifications: Type I Refrigeration certification. Prior customer service experience. Prior diagnostic/troubleshooting experience. Refrigeration/HVAC/Electric Trade or Vocational certification with more than one year of related experience. Work Schedule:     Monday through Friday, 12:30 pm until 9:00 pm or Tuesday through Saturday, 8:00 am to 4:30 pm.  On call and weekends as needed.   CCBCC is an equal employment opportunity employer