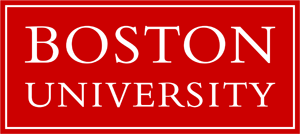 ERC ADMINISTRATIVE COORDINATOR,Photonics Center at Boston University
BOSTON, MA
The Administrative Coordinator will be a member of an administrative team that provides support to the NSF funded Engineering Research Center (ERC), which has activities related to research, education, diversity and inclusion, public outreach and industry engagement. Duties will involve regular interaction with administrative staff in the Photonics Center, affiliated departments and offices, partner institutions, and ERC-affiliated faculty, students and staff. Reporting to the ERCs Administrative Manager, primary duties will include extensive administrative data collection and management, meeting and event coordination (currently all virtual), financial transactions and tracking, compilation of annual reports, and website updates. Efficient coordination and follow-through in multiple operational areas will be essential to support evolving program directions.
High school diploma/GED required, Bachelor's preferred. This is an entry level position with 1 year work experience required.
The position requires use of Microsoft Office Suite, including Word, Excel and PowerPoint, Zoom, Microsoft Teams, and Adobe Acrobat and Photoshop. Candidate must have strong attention to detail and context, good interpersonal skills, willingness to learn, and a sense of humor to thrive in a high-pressure, deadline driven environment.
We are an equal opportunity employer and all qualified applicants will receive consideration for employment without regard to race, color, religion, sex, sexual orientation, gender identity, national origin, disability status, protected veteran status, or any other characteristic protected by law. We are a VEVRAA Federal Contractor.