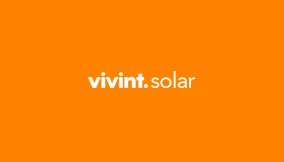 ESC Journeyman Electrician at Vivint Solar
Santa Fe Springs, CA
If
you are a current
Vivint Solar employee, please apply to positions using the "Find Jobs" task in Workday.
Vivint Solar is the brighter and more affordable way to power your home. We believe people should have a choice in how to produce the energy they use to live every day. This is why we're making it easy for people nationwide to choose to go solar. We're proud to be a leader in the renewable energy industry.
The Vivint Solar team is in need of a Journeyman Electrical Service Change Electrician who will become a strong contributor and make a difference.  In the Journeyman Electrical Service Change Electrician role, you will be responsible for scheduling and coordinating electrical upgrade work with customers, utilities, and inspectors.  
The Journeyman Electrician must have an active Journeyman or Master Electrician License within the local state.
Key Job Duties:
Schedule and coordinate upgrade work with customers, utilities, and inspectors

Understand and acquire required electrical materials needed for job from warehouse

Read and interpret utility provided site plans to understand job scope

Communicate effectively with homeowners, utilities, and AHJ's

Direct the activities of the Apprentice on site

Replace electrical service equipment

Ensure all circuitry has been restored to its proper working order

Tie in solar PV equipment and perform a basic commissioning

Keep service van stocked properly with appropriate materials

Ensure the quality of the service replacement is top notch and fully code compliant

Perform other needed job tasks as requested by leadership
Necessary Skills and Experience:
Valid and active Journeyman Electrician certification within the required state

Experience performing residential electrical upgrades
Experience performing residential service upgrades and repair work

Understand and have a command of local utility and AHJ requirements surround electrical service change/upgrade work

Ability to lift 50lbs

Possess a valid driver's license
Bonus Points:
2-3 years' experience in residential electrical work
Employees of Vivint Solar must submit to a criminal history check, motor vehicles check, drug screening, and obtain clearance from the state based upon the state requirements.
We do not accept resumes from headhunters, placement agencies, or other suppliers that have not signed a formal agreement with us.
Vivint Solar is a proud promoter of employment opportunities to our Military and Veterans. We, an equal opportunity employer, do not consider any protected traits (e.g. race, creed, color, religion, gender, national origin, non-job-related disability, age, or any other protected trait) when hiring—under federal, state and local laws.