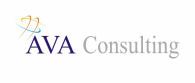 Escrow Assistant III (AVA7184) at AVA Consulting
San Diego, CA
AVA Consulting is seeking an Escrow Assistant III
Location: San Diego, CA
U.S. Citizens and those authorized to work in the U.S. are encouraged to apply. We are unable to sponsor at this time.
Job Description:

This role will be traveling to different offices throughout San Diego County.

Essential Duties and Responsibilities:

7 - 10+ years experience required; Escrow Officer experience is a plus.

Prior to Closing:

Order payoffs and final utilities for files; verify payoffs match title commitments.
Handle all file requirements prior to closing, including but not limited to liens, judgments, and bankruptcy requirements.
Obtain most past and present tax information; ensure current taxes have not been paid.
Order and follow-up on HOA letters, bylaws, financials, and irrigation.
Obtain commission information on the real estate agents involved in the transaction.
Disburse files and verify receipt and accuracy of wires.
Prepare Power of Attorneys and Quit Claim Deeds when necessary.
Maintain communication with the Escrow Officer regarding status of the file.
Handle walk-ins or phone calls when Escrow Officer is unavailable.
Help other assistants and fill in as receptionist as needed.

Closing:

Assist with entering figures from lender.
Assist with printing documents for closing.
Print checks for closing.
Assist with faxing figures to lenders/Realtors.

After Closing:

Clean out file for shipping of loan package, recordings, follow-up on any money held in escrow, etc.
Prepare closed out file for scanning.
NOTE: - Interested Candidates can apply by sending their Updated Resume and Contact Details.
Ron Tolson
AVA Consulting
Phone: (214) 575-8880
Fax: 214975.8898
51,300.00 - 70,547.00 /year
Escrow Officer
What is this?