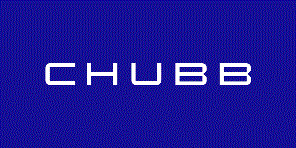 ESIS - Licensing Specialist at CHUBB
Philadelphia, PA 19019
ESIS®, Inc., a Chubb company, provides claim and risk management services to a wide variety of commercial clients. ESIS' innovative best-in-class approach to program design, integration, and achievement of results aligns with the needs and expectations of our clients' unique risk management needs. With more than 60 years of experience, and offerings in both the U.S. and globally, ESIS provides one of the industry's broadest selections of risk management solutions covering both pre and post-loss services. 
The Adjuster Licensing Specialist can be located in any of the ESIS claim offices, lending Compliance support to the ESIS claims operation for adjuster licenses.  This position will report to the Compliance Manager in ESIS Corporate Compliance.  The overall goal of this position is to ensure that all ESIS adjusters licenses are active and in compliance with all state requirements.   
Responsibilities include: 
Track adjuster licenses and CE credits by utilizing a centralized adjuster license and educational data system.
Manage adjuster license and education data for upcoming license expiration dates and continuing education compliance.
Ensure adjusters renew their licenses timely, escalating to ESIS management if not completed by specific due dates.
Conduct periodic self-audits to confirm we have properly licensed adjusters handling claims in the states that require it.
Ultimate goal of bringing claim offices into full compliance and resulting in never assigning a claim to an unlicensed adjuster.
Provide support for technical staff by providing instructions on how to get their licenses and on how to maintain licenses by getting CE credits.
Interpret and communicate updated regulatory licensing requirements to claim offices.
Develop a Compliance Map for Adjusters Licensing in The Village ESIS Compliance.
May perform additional Compliance functions when necessary, including but not limited to, handling renewal submissions of ESIS entity (corporate) regulatory licensing in various states
 Qualifications: 
Demonstrate ability to interpret regulatory requirements.
Ability to handle multiple tasks and prioritize daily work assignments.
Strong organizational skills and consistent attention to detail.
Effective written and verbal communication skills to interact with internal business units.
Demonstrate ability to work independently.
Ability to identify problems/concerns and recommend solutions and implement course of action within appropriate scope of authority.
Previous experience in claims processing environment desirable.
Chubb offers a competitive compensation package and comprehensive benefits package including life, health and dental, vision, a generous retirement savings plan, disability coverage, stock purchase plan, flexible spending accounts, tuition reimbursement, and business casual dress.  At Chubb, we are committed to equal employment opportunity and compliance with all laws and regulations pertaining to it.  Our policy is to provide employment, training, compensation, promotion, and other conditions or opportunities of employment, without regard to race, color, religion, age, sex, sexual orientation, transgender, national origin, disability, genetic information, veteran, or marital status, or any other characteristic protected by law.