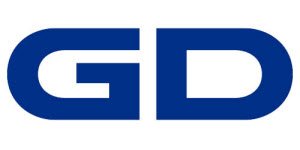 Jr. Capture Manager - Federal Civilian at General Dynamics Information Technology
Falls Church, VA
Job Description
GDIT is seeking a Junior Capture Manager for the Federal Civilian Division to join our outstanding Business Solutions & Strategies team! You will report to the VP of Capture and be responsible to support driving the capture processes in concert with our business development executives and solution architects. You will lead pre-proposal shaping activities, orchestrate capture activities during the proposal phase and post-submittal activities, and be responsible for leading opportunities of approximately $50M or less toward high win probability.
This position provides an outstanding opportunity to we work together to create the Next GDIT and apply the breadth of resources available in our new organization to critical technology and mission challenges across the Federal Civilian community. The extent of our portfolio and the scale of our $10B company ensure that you can take on new challenges and new roles as our business and mission-impact expands.
Duties include but are not limited to:
+ Work in conjunction with Business Development, the Capture Manager is responsible for developing and executing capture strategies for assigned opportunities to secure new and/or re-compete contracts
+ Responsible for win theme development, solutions development, competitive assessments, teaming strategies, pricing strategy recommendations (based on a price to win and other competitive assessments), communications plans, action plans and execution plans for the opportunities that they are assigned
+ Managing the effective execution of capture pursuits, tracking performance to cost and schedule, and communicating status to leadership
+ Support Business Development and/or Account Team to develop and maintain high quality relationships with customers and partners, including next generation technology vendors
+ Shape opportunities and our position throughout the opportunity life-cycle
+ Formulate and support the communication and implementation of an integrated business development, capture and proposal strategy that clearly highlights GDIT's value proposition and discriminators, and provides customers a clear and defensible justification for selecting GDIT for award
+ Facilitate proposal management activities to support the RFP, RFQ, Task Order or RFI response. To include such activities as – create response template, create and manage calendar, create and manage B&P budget, desk top publishing, production support for final submission to gov agency
Education
+ Bachelor's Degree in Business Management or a related discipline
Qualifications
+ 5+ years of hands-on experience in Federal Sales, Business Development and/or Strategic Capture and Proposal Management
For more than 50 years, General Dynamics Information Technology has served as a trusted provider of information technology, systems engineering, training and professional services to customers across federal, state, and local governments, and in the commercial sector. Over 40,000 GDIT professionals deliver enterprise solutions, manage mission-critical IT programs and provide mission support services worldwide. GDIT is an Equal Opportunity/Affirmative Action employer. All qualified applicants will receive consideration for employment without regard to race, color, religion, sex, sexual orientation, gender identity, national origin, disability, or veteran status, or any other protected class.
Job ID2019-59185
Number of Positions1
Job FunctionBusiness Development
Security Clearance LevelNone
Full/Part TimeFull Time