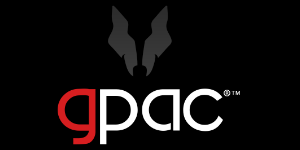 Estimator/Project Manager at gpac
Fort Worth, TX
Job Description
GPAC: Top Commercial Drywall Recruiting Firm in the Nation
My client in the Fort Worth, TX area is on the hunt for a Drywall Estimator / Project Manager to join their team. This is a family owned company that has been doing business for over 40 years. They have a great atmosphere and truly believe in work/life balance. They are having so much success that they are in urgent need of somebody to come in DAY 1 and perform.
Requirements:
Provide conceptual and final cost estimates on complex projects
Understanding of drawings and specifications
Look over contracts
Coordinate with foreman, superintendent, and other personnel to efficiently manage multiple projects at the same time
Attend site visits, pre-bid walkthroughs, jobsite walkthroughs
Skills & Qualifications:
Looking for 5 years of estimating/project management experience in the drywall industry
Understanding all construction plans and specifications including MEP drawings, Structural, and Architectural
Proficient in Microsoft office software including Word, Excel, and Outlook
Benefits/Compensation:
Medical, Dental, Vision, Life, PTO, paid sick time, company expense reimbursement
Great competitive base salary and AMAZING bonus potential!
**I work in the strictest of confidence. No information will be shared without your prior permission. **
If you are interested in this position please reach out to Dakota Odermann at 605-679-4161 or email me directly at Dakota.odermann@gogpac.com or apply directly.
GPAC (Growing People and Companies) is an award-winning search firm specializing in placing quality professionals within multiple industries across the United States for the past 27 years. We are extremely competitive, client-focused and realize that our value is in our ability to deliver the right solutions at the right time.