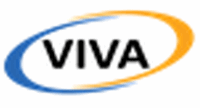 SSIS Developer at Viva USA Inc.
Chicago, IL
Title: SSIS Developer

Mandatory skills:

SQL programming, SQL query,
Tableau, Power BI, datalake,
Hadoop, Hue,
application development, programming,
C#, VB.net, Python,
big data, big data applications,
Tableau, Tableau reporting,
PC windows applications,
Excel, spreadsheets, graphs,
Healthcare,
data architecture, data access, data warehouse,
Teradata, databases
Description:
This position is responsible for designing, developing, and implementing timely and accurate solutions /tools using SQL, C#, VB.Net, Tableau or other reporting solutions to support the department or division and perform additional program activities.
This role is responsible to generate consumption views and interfaces between the business and divisional data teams to generate tools to be leveraged in building analysis and reports which are actionable within the business environment.
his position is responsible for developing, integrating, testing, and maintaining existing and new applications; knowing one or more programming languages; knowing one or more development methodologies / delivery models alongside the Domain expertise in Healthcare.
This position requires extensive data and integration experience.
An integration or data architecture background is preferred, but not required.
Job Responsibilities:
Develop front end and back end solutions / reporting tools/ applications that customers can use for easy data access
Produce Tableau reporting, tracking, trending and analysis to support operational
Produce meaningful reporting and analysis utilizing various sources, including but not limited to the data warehouses available on Teradata, accessing the data via SQL query
Design, implement and maintain user-friendly databases for various areas to meet reporting and analysis requirements.
Maintain documentation of all requests, data parameters and reports in an accurate and accessible manner.
Streamline reporting as much as possible by automating queries, etc. and/or placing reports in production to minimize manual efforts Required
Job Qualifications:
Bachelor Degree in Computer Science or related degrees OR 5 years application development business reporting experience.
5 years utilizing database software to manipulate data, generate reports and analyze data.
7+ years experience in SQL programming and 5+ SSIS experience
Thorough knowledge of PC windows based applications, including Excel spreadsheets and graphs.
Experience with C#, VB.net, Python, big data applications and Tableau.
Skills to anticipate additional reporting parameters and confirm requirements as needed.
Verbal and written communication skills as well as interpersonal skills necessary to work in a team environment.
Organizational skills and experience managing completion of multiple projects Preferred
Job Qualifications:
Bachelor Degree with concentration in Business, Math or Computer Science.
Experience with Tableau, Power BI, datalake ( Hadoop, Hue)
Required Qualification(s):
SQL and SSIS 5+ experience
VIVA USA is an equal opportunity employer and is committed to maintaining a professional working environment that is free from discrimination and unlawful harassment. The Management, contractors, and staff of VIVA USA shall respect others without regard to race, sex, religion, age, color, creed, national or ethnic origin, physical, mental or sensory disability, marital status, sexual orientation, or status as a Vietnam-era, recently separated veteran, Active war time or campaign badge veteran, Armed forces service medal veteran, or disabled veteran. Please contact us at hr@viva-it.com for any complaints, comments and suggestions.

Contact Details:
Please send your resumes to "staffing10@viva-it.com" and one of our recruiter will get in touch with you.

VIVA USA INC.
3601 Algonquin Road, Suite 425
Rolling Meadows, IL 60008
staffing10@viva-it.com | http://www.viva-it.com
100,729 - 120,947 /year
SQL Developer
What is this?