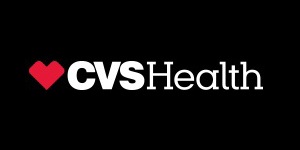 EV Registered Nurse RN - Clinical Sales Liaison - Orange County at CVS Health
Tustin, CA 92780
Job Description
Join the Coram CVS/specialty infusion services team as a Nurse Sales Liaison. Combine your clinical skills and marketing experiences in a business development setting. Working for an industry leader and the largest home infusion organization you play an integral role in delivering high-quality patient care and expanding our reach through the partnerships with our hospitals.
collaborate with case managers, physicians, referral sources and home health agencies to facilitate patient discharge and coordination of care.
*Conduct initial infusion set-up and patient/caregiver training on our therapy services and technology. Assesses method of administration based on physician orders. Introduces formulary changes, diagnosis and route of feeding and advances in nutrition support. *Identify opportunities for improvement in patient care and participate in the institution's quality assurance/performance improvement initiatives as requested.
*Maintain and grow core therapy admissions through customer relationships and provide responsive customer service within assigned hospitals. Work closely with the Territory Manager or Regional Vice President of Sales present and negotiate therapy programs.
Required Qualifications
* Registered Nurse with current license in state of employment
* Minimum three years clinical (RN) nursing with at least one year IV infusion experience
* Current CPR certification
* Valid and current driver's license and auto insurance
Preferred Qualifications
*Two years of sales experience (or equivalent)
* Home healthcare experience
* CRNI certification
Education
RN Diploma, Associates or B.S. degree in nursing
Business OverviewIt's a new day in health care.
Combining CVS Health and Aetna was a transformative moment for our company and our industry, establishing CVS Health as the nation's premier health innovation company. Through our health services, insurance plans and community pharmacists, we're pioneering a bold new approach to total health. Coram CVS/specialty infusion services is a leading national provider of specialty home infusion and specialty pharmacy services providing infusion therapies and services to over 20,000 patients each month.
At CVS Health, we work every day to help people on their path to better health. Never has it been more important for us to deliver on our purpose to our valued customers, patients, members, and employees. With a presence in communities across the country, CVS Health colleagues are and will continue to be a critical piece of the country's health care solution. The health and safety of our employees, patients, customers, and members is our top priority as we face the impact of COVID-19 together. If you would like to learn about the actions we are taking as a company as we learn more about COVID-19 and its spread, we encourage you to visit our COVID-19 resource center at
https://cvshealth.com/covid-19
We offer a diverse work experience that empowers colleagues for career success. In addition to skill and experience, we also seek to attract and retain colleagues whose beliefs and behaviors are in alignment with our core values of collaboration, innovation, caring, integrity and accountability.
CVS Health is an equal opportunity/affirmative action employer. Gender/Ethnicity/Disability/Protected Veteran – we highly value and are committed to all forms of diversity in the workplace. We proudly support and encourage people with military experience (active, veterans, reservists and National Guard) as well as military spouses to apply for CVS Health job opportunities. We comply with the laws and regulations set forth in the following EEO is the Law Poster:
EEO IS THE LAW
and
EEO IS THE LAW SUPPLEMENT
. Please note that we only accept applications for employment via this site.
We provide reasonable accommodations to qualified individuals with disabilities. If you need to request an accommodation, a qualified interpreter, written information in other formats, translation or other services, please contact our
Advice and Counsel Reasonable Accommodations team
by emailing
Advice and Counsel Reasonable Accommodations team
or calling 877-805-9511.
If technical issues are preventing you from applying to a position, contact Kenexa Helpdesk at 1-855-338-5609 or
cvshealthsupport@us.ibm.com
. For technical issues with the Virtual Job Tryout, contact the Modern Hire Help Desk at 1-877-451-1695 or
cvs_support@modernhire.com
.