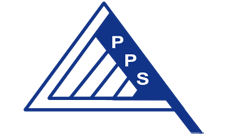 Event Coordinator from Professional Placement Services
Eastlake, OH
Do you have a desire to help others? Do you enjoy planning for large events?
Party Center looking for Entry level Events Coordinator!
WHAT DOES THIS JOB ENTAIL?
This position would be working in the office of the Board of Directors, taking all phone calls for people looking to book events. Will be making appointments and showing the venue to people looking to hold their event, answer questions about the venue, and be available to the Secretary of the Board for administrative duties for the banquet hall.
IS IT RIGHT FOR YOU?
Must have a flexible schedule, Hours would be Mon- Fri from 10am- 4pm with some
Availability for evening appointments.
Please Submit Resumes To:
Email: kelm@hartmanpersonnel.com
or Call 440-974-0800