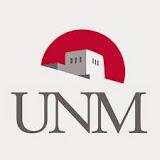 Events Planner at University of New Mexico
Albuquerque, NM
Requisition ID
req11913
Working Title
Events Planner
Position Grade
09
Position Summary

The Office for Continuous Professional Learning, within the University of New Mexico, is looking for a talented Events Planner professional to join our team. This department presents conferences and meetings throughout the academic year in order to improve human health through education, research and patient care.

The Events Planner position is responsible for managing conference event promotions and strategy in conjunction with management. Responsibilities include:
• Oversee setup for events and breakdowns.

• Responsible for creating, preparing, proof-reading, and reviewing content and format for all event materials including, but not limited to, invitations, RSVP's, brochures, posters, letters, programs, certificates and name tags.

• Maintains records of orders ensuring appropriate accounting. Order event related supplies including, but not limited to, awards, brochures, supplies, promotional products and incentives.

• Prepares mailing (lists, labels, stuffing, sealing), bulk mail, mail merge, etc.

• Provides on day event support. Attend event to support staff and volunteers, help with registration and check out, help setup and take down equipment, supplies, etc.

• Perform event site searches in various geographical locations taking into consideration price, space, meeting objectives and availability for selected meeting dates;

• Conduct site visits for location assessment and selection, using a standard checklist of specific meeting requirements, options and space pricing, keeping meeting objectives in mind, and presenting options for final selection to stakeholders with full rationale;

• Negotiate contracts using a list of options for cost savings variables, with full knowledge of necessary contract language in order to enhance meetings while protecting company liability;

• Create initial and final cost estimates for meetings from a standard template, adding actual expenses through the timeline, finishing with an accurate cost summary to include all cost savings through the meeting date and final invoicing.

• Choose meeting room setups with knowledge of best scenarios for audiences and meeting goals, and presenting possible room setup options to meeting stakeholders;

• Provide clear written hotel specifications for room setup, food and beverage, audiovisual, signage, parking and master bill arrangements;

• Participate in committee event planning, keeping a timeline in full view of stakeholders, with suggestions for plans that affect meeting goals, setup and execution;

• Supervise the setup and management of on-line meeting registration to ensure smooth data entry, badge and meeting list deliverables, and communications with attendees, staff and speakers.

• Serve as Materials Coordinator for event production (badges, binders, folders and packets;

• Supervise the work of another employee(s) and/or temporary personnel for logistics support and materials production;

• Facilitate the travel process for speakers and special guests;

• Facilitate exhibit logistics at conferences;

• Oversee on-site meeting management, including on-site registration (badges, materials dissemination, sign-in), audiovisual requirements, master bill arrangements, attention to contractual agreements that need to be met, and serving as a liaison with event space personnel.

 




See the Position Description for additional information.

Conditions of Employment
Minimum Qualifications

High school diploma or GED; at least 5 years of experience directly related to the duties and responsibilities specified.

Completed degree(s) from an accredited institution that are above the minimum education requirement may be substituted for experience on a year for year basis.

Preferred Qualifications

• Ability to communicate effectively, both orally and in writing

• Ability to create, analyze and interpret event budgets

• Advanced level working knowledge of Microsoft Excel and Word

• Project management experience

• Experience with Publisher or InDesign

Additional Requirements
Occasional evening and weekend work is required. Finalists should be prepared to provide official educational transcripts if selected for hire. Applicants must provide names of 3 past or present supervisors as references that the hiring official can contact.
Campus
Health Sciences Center (HSC) - Albuquerque, NM
Department
Continuing Med Educ Gen Admin (013B)
Employment Type
Staff
Staff Type
Regular - Full-Time
Term End Date
Status
Non-Exempt
Pay
$12.38 - $18.57
Benefits Eligible
This is a benefits eligible position. The University of New Mexico provides a comprehensive package of benefits including medical, dental, vision, and life insurance. In addition, UNM offers educational benefits through the tuition remission and dependent education programs. See the Benefits home page for a more information.
ERB Statement
Temporary and on-call employees working an appointment percentage of 26 (.26 FTE) or greater, per quarter, will be eligible to earn retirement service credits and thus are required to make New Mexico Educational Retirement Board (NMERB) contributions. More information pertaining to your FTE and NMERB contributions can be reviewed on the NMERB Guidelines Clarified webpage.
Background Check Required
No
For Best Consideration Date
2/14/2020
Application Instructions

Only applications submitted through the official UNMJobs site will be accepted. If you are viewing this job advertisement on a 3rd party site, please visit UNMJobs to submit an application.

Please attach a cover letter and updated resume to your application.

Positions posted with a Staff Type of Regular or Term are eligible for the Veteran Preference Program. See the Veteran Preference Program webpage for additional details.

The University of New Mexico is committed to hiring and retaining a diverse workforce. We are an Equal Opportunity Employer, making decisions without regard to race, color, religion, sex, sexual orientation, gender identity, national origin, age, veteran status, disability, or any other protected class.