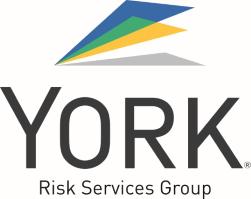 Examiner Senior Workers Compensation Claims (Salary) at CareWorks Managed Care Services
Orange, CA
Taking care of people is at the heart of everything we do.
When people contact us, they can be facing an unsettling and stressful event. Our colleagues are responsible for providing much-needed support and assistance. In turn, we believe it's important to do the same for them. At Sedgwick, caring counts®
means supporting our clients, consumers and colleagues with the same level of compassion.
Job Description
**Labor Code Section 4850 experience preferred****SIP (self-insured)**A Senior Workers Compensation Claims Examiner is an experienced claims examiner who works under only general supervision and utilizes his or her training to review, examine, investigate, analyze and resolve workers' compensation claims.  As set forth in greater detail below, the examiners primary duties are interviewing witnesses and assessing credibility; reviewing factual information to prepare reserves and damage estimates; evaluating and making recommendations regarding coverage of claims; determining liability and total value of a claim; negotiating settlements; and making recommendations regarding litigation and assisting managers with management and mentoring functions.This position functions with a high level of claim-management and financial autonomy and performs a variety of complex technical duties within the general limitations of State Workers' Compensation laws, York's best practices, and client service instructions.  A Senior Workers Compensation Claims Examiner  also assists the Unit Manager with mentoring, onboarding new hires and functions as a back up to the Unit Manager as needed.Labor Code 4850 experience is highly desirable1.    Reviews, examines, investigates, analyzes and resolves workers' compensation claims;.
2.    Develops strategic action plans to bring claims to prompt and equitable resolution.
3.    Identifies key interested parties and obtains recorded statements as necessary. 
a.    Assesses witnesses' credibility.
b.    Analyzes and resolves conflicts in the evidence.
c.    Determines claim compensability based on witness statements and other evidence.
4.    Establishes appropriate reserve levels based on his/her estimate of financial exposure and updates reserves upon receipt of new information within the even greater financial authority afforded to Senior Workers Compensation Claims Examiners.
5.    Accepts or delays claims and makes recommendations to manager regarding claim denials.
6.    Accurately determines average weekly wages and workers' compensation benefit rates and pays benefits timely.
7.    Directs Claims Assistant(s) to issue notices and makes payments in accordance with State mandated requirements.  
8.    Interacts with injured employees to ensure awareness and understanding of the workers' compensation process, requirements and statutory benefits.
9.    Coordinates medical treatment for injured employees and interacts with medical providers regarding employees' medical history and job requirements.
10.    Assesses subrogation potential and pursues reimbursement.
11.    Negotiates claim settlements within established limits.
a.    Weighs the costs and benefits of going to trial versus entering into a settlement and chooses the most effective option.
b.    Presents settlement recommendations to client(s), if required.
c.    Independently resolves liens without defense attorney involvement.
12.    Serves as a liaison between medical providers, claimants, legal professionals and clients. 
13.    Informs clients of injured employees' work restrictions and coordinates appropriate accommodations.
14.    Reviews medical reports to ensure that the appropriate American Medical Association (AMA) guidelines have been applied when rating permanent impairment.
15.    Communicates with defense attorneys and clients on litigated cases and develops strategies for claim resolution. 
16.    Litigation Management:
a.    Decides when to retain counsel.
b.    Develops litigation strategy with counsel.
c.    Supervises the litigation process.
d.    Prepares or reviews legal documents for submission to the Workers' Compensation Board.
e.    Manages all discovery requests by the defense attorney.
f.    Attends and participates in hearings when requested.
17.    Audits incoming invoices and/or bills for accuracy and appropriateness.
18.    Processes treatment requests in line with applicable state mandated Utilization Review standards.
19.    Coordinates with field investigators when conducting compensability, subrogation or subrosa investigations.
20.    Prepares claim status reports and presents to clients. 
21.    Complies with excess insurance reporting requirements and seeks reimbursement where appropriate.
22.    Seeks reimbursement from co-defendants or subsequent injury funds.  
23.    Identifies and reports all suspected fraudulent activity to the appropriate authorities and/or state agencies.
24.    Complies with Medicare Set Aside obligations.
25.    Stays abreast of applicable laws, new trends, pending legislation and case law related to workers' compensation.
26.    Manages outgoing payments in a timely manner.
27.    Maintains the required continuing education hours where applicable.
28.    Effectively manages client and other communications and maintains claim notes and status reports timely and accurately.
29.    Performs other related duties as required.
 
Vacation/paid time off
Life Insurance
Professional Development
Paid sick days
Paid Holidays
Long Term Disability
Medical, Dental and Vision
Flexible Spending Accounts
Prescription Drug Coverage
401K
Flexible Schedules
Employee Events
Employee Referral Program