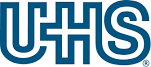 Excellent Opportunity - Rheumatologist to join Las Vegas Group at Universal Health Services
Las Vegas, NV 99999
Premier 11 provider rapidly growing multi-specialty group providing community healthcare in both inpatient and outpatient settings. Serving over 3 million people in Las Vegas / Clark County, and Southern Nevada - seeking a full time BC/BE Rheumatologist.  One of the highest paying with bonus and relocation allowance.  J-1 & H-1 Visa sponsorship available. 
This position offers:
* Excellent salary and annual bonus structure.
* Sign on bonus
* Moving Allowance
* Rapidly growing Group with very busy 100% ID practice with 5 ID doctors and 4 Physician Assistants.
* Clinical Research studies
* Participate in training physicians and PA 
* Opportunity for faculty appointment 
* Integrated EMR and Remote Access to all hospitals, labs and radiology
* Corporation funded guardian 401k
* Well designed Defined Benefit Plan
* Unique Profit-Sharing Plan
* Health and Dental insurance
* Paid Cell Phone Service
* Gym membership with Las Vegas Athletic Club
* CME Allowance
* Access to world-class theater, Shows & Dining.
* Enjoy professional sports and Amazing Entertainment.
* Generous Vacation Time
* Practice in city where most people dream to vacation!!!
Our mission is to provide a model of medical practice that is financially and personally rewarding.
Contact:
Michele McKiernan, MHA, DASPR
michele.mckiernan@uhsinc.com