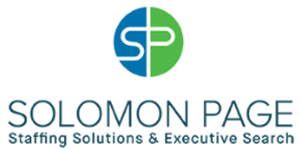 Executive Administrative Assistant - Global Private Equity Firm at Solomon Page
New York, NY

Global Private Equity Investment Firm in Midtown Manhattan is seeking a new Executive Administrative Assistant to support one of its Managing Directors as well as a team of investment professionals (varies based on workload). Ideal candidate should have experience working in financial services and a Bachelor's degree is strongly preferred. He/She must be comfortable with and flexible to support anywhere from 5-10 investment team members. This person must also be high energy, adaptable, smart with good common sense, strong presentation/communication skills, and have an amazing, team player, "pitch in" attitude! Responsibilities include heavy travel coordination, expense reporting, extensive calendar management, meeting scheduling, etc. This is a great place to work with a really nice, friendly culture/environment. Moving to beautiful new offices in January 2010!!

Salary depends on experience (80-85k base), non-exempt, discretionary bonus eligibility. Company pays portion of medical, 2 weeks' vacation, nice pantry with snacks, etc.

Hours are 9:00am-6:00pm (with a break for lunch).

Responsibilities:
Schedule and organize extensive meetings, conference rooms/video conferences, and appointments; manage and maintain heavy calendars
Coordinate heavy domestic and international travel arrangements and detailed itineraries (Concur)
Prepare, process, and submit expense reports (Concur)
Draft, type, and prepare correspondence and reports
Screen and answer phone calls
Assist with ad hoc projects as necessary

Qualifications:
3-15+ years of experience
Financial services experience a huge plus
Bachelor's degree strongly preferred
Strong Microsoft Office Suite skills; experience with Concur a huge plus
Flexible, adaptable, "no task is too big or small" mentality
Team player; must be willing to pitch or fill in for other Assistants when they are out
Proactive, smart, with good common sense
Polished/professional
Strong communication skills (both written and verbal)
Friendly, personable attitude

If interested, please apply!

The Solomon Page Distinction

Our teams, comprised of subject matter experts, develop an interest in your preferences and goals and we act as an advisor for your career advancement. Solomon Page has an extensive network of established clients which allows us to present opportunities that are well-suited to your respective goals and needs - this specialized approach sets us apart in the industries we serve.

About Solomon Page

Founded in 1990, with 14 offices and counting, Solomon Page is a specialty niche provider of staffing and executive search solutions across a wide array of functions and industries. The success of Solomon Page reflects an organic growth strategy supported by a highly entrepreneurial culture. Acting as a strategic partner to our clients and candidates, we focus on providing customized solutions and building long-term relationships based on trust, respect, and the consistent delivery of excellent results. For more information and additional opportunities, visit: solomonpage.com and connect with us on Facebook, Twitter, and LinkedIn.

Opportunity Awaits.
$75,000.00 - $85,000.00 /year