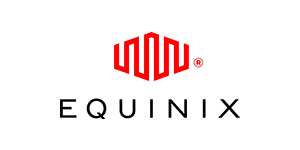 Executive Assistant, Legal at Equinix, Inc.
Redwood City, CA 94061
Executive Assistant, Legal
Equinix is one of the fastest growing data center companies, growing connectivity between clients worldwide. That's why we're always looking for creative and forward-thinking people who can help us achieve our goal of global interconnection. With 200 data centers in over 5555 metros spanning across 5 continents, we are home to the Cloud, supporting over 1000 Cloud and IT services companies that are directly engaged in technological innovation and development. We are passionate about further evolving the specific areas of software development, software and network architecture, network operations and complex cloud and application solutions.
At Equinix, we make the internet work faster, better, and more reliably. We hire talented people who thrive on solving hard problems and give them opportunities to hone new skills, try new approaches, and grow in new directions. Our culture is at the heart of our success and it's our authentic humble, gritty people who create The Magic of Equinix. We share a real passion for winning and put the customer at the center of everything we do.
About Our One Legal Team:  We are more than legal professionals protecting Equinix's interests. We are valued business partners, known as responsive, consistent, and proactive. We take customer service seriously and strive for excellence in our execution. Equinix's dynamic growth trajectory keeps us focused, flexible, and constantly learning. Our strong relationships with our internal clients, fueled by our solution-driven orientation and creative yet practical advice, bring us to the table early and often and lead to interesting and rewarding work directly in support of Equinix's overall business objectives.
Our global Legal department may span four continents, but we are One Legal - a true team working together across borders in support of our shared strategic objectives. We work hard but take time to celebrate our accomplishments – both professional and personal, with a healthy dose of fun thrown in along the way. We look forward to coming to work every day to support Equinix and each other and highly value the "team first" culture we have created.
We are seeking a bright and enthusiastic professional for the role of Executive Assistant, Legal to join our Global Legal Operations team in our growth-oriented and fast-paced Redwood City headquarters.  
Experience with supporting senior executives who run large global teams, as well as legal operations support, either at a law firm or in a law department, is strongly desired.  You are proactive, resourceful, have a customer-service mentality, demonstrate exceptional attention to detail and demonstrate professionalism in all interactions. You possess solid organizational and communication skills and must have proven experience of being able to manage competing priorities on a daily basis.
Responsibilities
Supports the SVP, General Counsel, the VP, Legal and Chief Compliance Officer and the VP, Global Legal Operations with all administrative duties
Performs advanced and confidential administrative duties requiring broad experience, skill and an understanding of the organization's policies and practices
Manages calendar and travel schedules and routinely plans, coordinates and schedules meetings and conference calls, across multiple time zones, including meeting logistics and the resolution of schedule conflicts in a timely manner
Prepares, reviews and tracks expense reports
Organizes meetings and develops agendas and meeting materials (such as presentations and reports) as needed
Plans and organizes practice groups' special events
Coordinates special projects as needed
Other duties as assigned based on the skills and capabilities of the individual
Demonstrates discretion and a commitment to maintaining confidentiality
Manage multiple assignments with competing priorities
Thrives in a dynamic environment and is able to cope with stress and maintain a pleasant and cooperative temperament with all customers
Works with the Director of Legal Operations and alongside members of the Legal Operations team in effectuating seamless administrative coverage for One Legal
Qualifications
3+ years work experience completing similar task as those above, and within a corporate or legal environment, preferred
5+ year supporting Sr. Director or higher preferred
3+ years completing Legal Operations tasks within a corporate or legal environment, strongly preferred
Advanced proficiency in Microsoft Applications including Word, Excel, PowerPoint, Outlook, OneNote and Skype for Business; Microsoft Visio is a plus
Ability to prioritize and re-prioritize in a fast-paced environment
Excellent written and verbal communication skills
Highly organized and detail-oriented
Ability to execute on tasks and make decisions with little supervision
Team player with a customer service focus and the ability to relate to employees with a wide variety of personalities and functional expertise
Must possess a great sense of humor
Bachelor's degree desired
Experience working in a culturally diverse and global company a plus
Desire to thrive at Equinix and change the way the world connects
Equinix is an equal opportunity employer. All applicants will receive consideration for employment without regard to race, religion, color, national origin, sex, sexual orientation, gender identity, age, status as a protected veteran, or status as a qualified individual with disability.