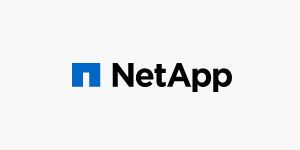 Executive Assistant at NetApp
Sunnyvale, CA 94089
Title: Executive Assistant
Location: 
Sunnyvale, CA, US, 94089
Job Summary
Administrative Assistant: Provides analytical and specialized administrative support to relieve executive, administrative, and line and staff managers of complex details and advanced administrative duties. Executes special or continuous research and data analysis tasks. Analyzes problems, determines approach, compiles and analyzes data, and prepares reports/recommendations. Coordinates activities between departments and outside parties. Contacts company personnel at all organizational levels to gather information and prepare reports. Work is generally of a critical or confidential nature. Assignments may be found in various functional areas.
Job Requirements
Strong written and verbal communication skills.
Ability to work with employees of all levels within and outside the company as well as customers, vendors and visitors.
Strict attention to detail in composing, typing, and proofing materials, establishing priorities, and meeting deadlines.
Knowledge of secretarial, office administrative procedures, and knowledge of use and operation of standard office equipment.
Microsoft Office skills including Word, Excel, PowerPoint, and Outlook.
Extensive calendaring and scheduling travel 
Ability to maintain strict confidentiality; the position will require an NDA to be signed.
Responsibility:
The types of tasks this individual is responsible for are well defined and utilize and build an understanding of standard principals and practices within a team environment interaction:
This individual interacts primarily with their direct manager and the technical team on assigned projects and may communicate with employees in other functions as required.
Regular and detailed direction is provided, as well as an on-going review of activities and priorities.
The ideal candidate will be an important contributor to team projects.
Responsible for seamlessly scheduling and organizing calendars, events, and travel schedules.
Experience
Typically requires a Bachelor's degree and a minimum of 5-8 years of related experience or An advanced degree without experience or Equivalent work experience.
The position is located in Sunnyvale, CA, must be local to the area or able to relocate yourself. This position does not provide relocation assistance.

Nearest Major Market: San Jose
Nearest Secondary Market: Palo Alto
Job Segment:Administrative Assistant, Secretary, Executive Assistant, Data Analyst, Administrative, Research, Data