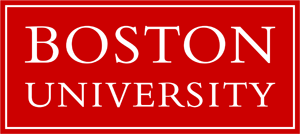 EXECUTIVE ASSISTANT, University Diversity and Inclusion Office at Boston University
BOSTON, MA
The Executive Assistant is responsible for supporting the strategic and administrative initiatives of the Senior Diversity Officer who oversees the development and administration of University-wide programs and initiatives which promote a culture of inclusion, mutual respect, and civility at the University for faculty, staff, and students.
Works with and manages information of a confidential nature requiring discretion, judgment, tact, and diplomacy. Provides seamless and consistent support through the following responsibilities: This position will respond to written and verbal requests on behalf of the Senior Diversity Officer and route calls or requests. Coordinates the details of events and meetings and manages complex calendars and travel arrangements. Manages, tracks and processes reimbursements, makes purchases and reconciles accounts. Works with committees led by the Senior Diversity Officer; sends meeting reminders, and coordinates committee work. Manages archive database of communications which may include legal documents, speeches, contracts, briefings and daily correspondence.
Essential Functions:
Conducts daily administrative tasks that include answering the Senior Diversity Officer's phone and opening/reading mail and email in order to determine the topic, significance, sensitivity and appropriate action or distribution. Takes independent action where feasible to bring resolution to issues identified. Strike a balance between supporting daily administrative needs of the Senior Diversity Officer with a high degree of initiative in anticipating and quickly resolving problems.
Meeting organization, preparation, and recordkeeping
Manage the Senior Diversity Officer's calendar of appointments and meetings ensuring priority scheduling
Draft correspondence, documentation and other types of communication.
Proofread and finalize documents and papers as needed
Create and prepare materials and keep all files for all meetings including agendas, PowerPoint presentations, and Excel spreadsheets
Make meeting arrangements both on and off site, for small and larger meetings
Manage all reimbursement, tracking and reconciling the Senior Diversity Officer's accounts, ensuring accurate and timely payments
Research purchase requests, order and process requests
Organize travel including air flights and hotel accommodations

Create itineraries for travel
Education:
BA/BS or equivalent
Years of Experience:
5 – 8
We are an equal opportunity employer and all qualified applicants will receive consideration for employment without regard to race, color, religion, sex, sexual orientation, gender identity, national origin, disability status, protected veteran status, or any other characteristic protected by law. We are a VEVRAA Federal Contractor.