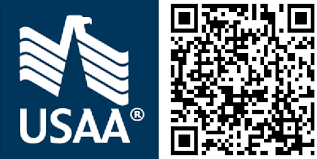 Executive, Bank Business Risk and Controls at USAA
San Antonio, TX 78208
Purpose of Job
Leads the implementation of the first line of defense risk management program for a line of business or staff agency. Develops the framework to ensure risk data is captured to develop risk mitigation strategies and controls. Engages and partners with the Enterprise Risk Management COE and provides leadership and direction to ensure processes and procedures are in place to effectively monitor and manage risk.
Job Requirements
Job Responsibilities
Develops first line of defense operational controls, risk management programs and framework for line of business or staff agency.  Oversees the implementation and maintenance of the control framework to include internal and external.
Manages the development of quality standards, operating policies, and procedures and directs implementation of approved changes. Identifies risk and/or quality control improvements and provides support for major initiatives as appropriate, including project activities, related integrations, strategic activities, and large system/process improvements. 
Responsible for long term strategic initiatives related to risk management. Partners with Senior Leaders in Audit, Compliance and Operational Risk to provide guidance on control designs that address strategic, operational, financial and regulatory risks.  Represents USAA with Regulatory examiners to ensure effective and consistent communication practices.
Responsible for the governance, administration of compliance and operational documents and operating procedures.
Stays current of regulatory environment and new developments; Develops and recommends action plans for initiatives that have regulatory impact. Supports and engages as appropriate in discussions with relevant regulators (e.g. OCC, FDIC, CFPB) on the business risk control program and results.  Keeps direct Senior Management apprised of changes and developments. 
Establishes and monitors key performance and risk indicators/metrics for line of business or staff agency to assist with the early identification of risk trends as first line of defense.
Leads a team of professionals who perform overall assessments of operational risks and controls, and conduct testing and analyses to identify, validate, and manage emerging risk exposures. 
Required:
Bachelor's degree required.
4 additional years of related experience beyond the minimum required may be substituted in lieu of a degree.
10 or more years of financial services experience with a focus on Business Management, Operations, Risk Management, Audit, Control, or Reporting required. 6 or more years of people leadership experience in building, managing and/or developing high-performing teams required.
Experience collaborating with key resources and stakeholders, influencing decisions and managing work to achieve strategic goals required.
Executive-level business acumen in the areas of business operations, industry practices and emerging trends required.
Strong knowledge of industry-related regulatory requirements, and operational risk concepts.
Demonstrated ability to successfully navigate and operate across multiple levels of an organization required.
Preferred:
Experience building, designing, and implementing a first or second line of defense program in a large, complex Bank or Financial Institution