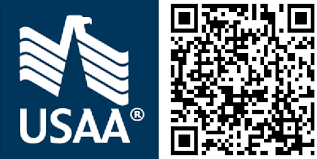 Executive, Bank Compliance Programs at USAA
Tampa, FL 33646
Purpose of Job
This individual will be a member of Bank Compliance leadership team and will play a key role in driving the transformation of the Compliance program. This individual will be responsible for enhancing, operating and reporting of Bank's Compliance programs including: Issue Management, Policies and Procedures, Compliance Risk Assessment, Compliance Training, Monitoring, and Regulatory Change, Bank's Compliance Risk Appetite metrics and supporting Key Risk Indicators (KRIs). Provides oversight and management of Third-Party Risk Management and Affiliate Management Compliance programs. Responds to compliance related requests received from regulators. Manages and leads a staff in the development and implementation of strategic and tactical solutions to protect and minimize compliance risk to USAA.
Job Requirements
Tasks
Leads a review of state and federal regulatory compliance requirements to include analysis of business impact/operational risk assessment for enacted laws/regulations and recommended company compliance actions to ensure regulatory compliance.

Provides oversight for the implementation of appropriate strategic/tactical solutions for compliance business requirements.

Oversees adoption and identifies any outstanding compliance issues.

Provides guidance and advice related to compliance matters impacting suite of product offerings within the USAA Staff Agency/LOB being supported.

Focuses on improvements to identify, address, and correct any areas of operation requiring compliance attention.

Champions USAA process environment and strives for conductivity as it relates to compliance.

Recommends and coordinates compliance policies, procedures, and processes to ensure operational compliance.

Provides oversight for regulatory examinations, information requests regarding compliance, and regulatory filings.

Serves as point of contact for federal and state regulatory agencies for compliance matters.

Responsible for personnel actions for staff and determines action(s) required to best allocate resources.

Develops, monitors, and analyzes budgetary and/or operation performance of department and process resources.
Minimum Requirements
Bachelor's degree required. (4 additional years of related experience beyond the minimum required may be substituted in lieu of a degree.)
10 or more years experience managing a compliance program at a large financial institution.
Demonstrated ability to design, implement, and maintain a comprehensive regulatory compliance program to meet regulatory expectations for a large financial institution.
6 or more years of people leadership experience in building, managing and/or developing high-performing teams required.
Experience collaborating with key resources and stakeholders, influencing decisions and managing work to achieve strategic goals required.
Executive-level business acumen in the areas of business operations, industry practices and emerging trends required.
Preferred Requirements
Experience with Regulatory interactions (OCC, FDIC, CFPB and the Federal Reserve).
Experience in building and managing several second line of defense compliance programs, including issue management, risk assessment, risk appetite and/or monitoring/testing.
Experience creating and delivering Board level presentations and materials.
Demonstrated ability to interact with and influence executive management
Experience in all of the following: issue management, monitoring, compliance risk assessment, and regulatory change management
Prior experience in a second line of defense compliance role in a large Bank or Financial Institution