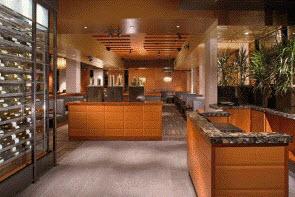 Executive Chef-Sous Chef (Upscale Casual) at Selective Restaurant Recruiters
Oklahoma City, OK
                            UPSCALE CASUAL GROWTH CONCEPT

                            NOW HIRING - SAME DAY INTERVIEW!
                             EXECUTIVE CHEF -KITCHEN MANAGER-SOUS CHEF


 Award Winning fast growth casual concept!
•Totally scratch kitchen
•40.00 per person check average.
•Excellent salary and bonus plan.
•Great benefits and 401k

"Selective Restaurant Recruiters"represents some of the hottest concepts with outstanding opportunities. No fees for you and confidentiality is assured!


This job requires a "minimum of

two

 years

Chef, Sous Chef or 

Kitchen Management experience

" and offer great benefits and growth opportunities.
We have job postings with local Independent Concepts as well as Regional and National Growth Restaurant Companies in the following sectors: Fine Dining, Upscale, Casual Theme, Sports Bar and Quick Serve . We have openings in your area and Nationwide.


We have the following positions available nationwide!
DM/RM/RVP: Up to 150k +Bonus+Car+ 401k 
GM/MP: Up to 100k + 2 Bonus programs + 401k 
Chef/KM: Up to 85k + bonus + 401k
Sous Chef: Up to 65k + bonus + 401k
Foh Manager: Up to 65k ++ bonus + 401k
Bar Manager: Up to 50k + bonus+ 401k  
AGM'S: Up to 75k + bonus +401k  management jobs | Restaurant manager career | Full Service Restaurant | restaurant manager | restaurant managers | general manager | assistant manager | bar manager | FOH manager | BOH manager | restaurant jobs | assistant general manager | restaurant management | restaurant management careers | restaurant management | manager | kitchen manager | full service | assistant manager | upscale / upscale| general manager | restaurant manager | general manager | Sous Chef, Chef, Kitchen M
$50,000.00 - $75,000.00 /year
Bonus, Benefits, 401k