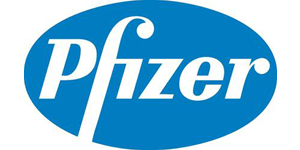 Executive Director – R&D Neuroscience Venture Scientist - Behavioral and Cognitive Neuroscience at Pfizer
Cambridge, MA
This is an R&D Venture Investments role on the External Science & Innovation (ES&I) team.  The position will support the identification, execution, and management of external neuroscience investment opportunities that align strategically with Pfizer R&D interests.  Pfizer has made a long-term and substantial financial commitment to investing in neuroscience opportunities, for which this individual will be responsible for as part of the PV team.  This position will be located in Cambridge Massachusetts.
The ESI Neurosciences Venture (NV) Scientist will be responsible for generating new external neuroscience investment opportunities that represent breakthrough and innovative advances in the field.  The successful candidate will participate on the Board of Directors and/or Scientific Advisory Boards for the companies in which we invest.  This individual will have a critical role as a key contributor to the Pfizer Ventures Team exhibiting scientific leadership to provide strategic and scientific guidance with deep drug development knowledge in the areas of Behavioral and Cognitive Neuroscience. 
The position requires a senior neuroscientist with industrial experience who will direct search and evaluation efforts within the organization and contribute to all processes and activities designed to identify, evaluate and execute on ideas, technologies and products related to CNS disorders from outside Pfizer. The individual is expected to participate in the development of the Pfizer Neuroscience Investment strategy and execution of those objectives to support our equity investment goals. This will include finding and developing external sources of potentially breakthrough scientific advances that can deliver safe and effective disease modifying or symptomatic therapies. 
The role supports Pfizer's broad strategic objectives which include creating a future R&D ecosystem where internal capabilities and science blend with external innovation where breakthrough ideas can develop into differentiated medicines.
 
This role is central to building the long term objective of advancing transformative medicines for challenging neurological diseases.   In addition, the incumbent is expected to either have extensive venture capital investment experience or be enthusiastic about growing into that experience through working closely with our Pfizer Ventures Team.  This role champions a culture of innovative thinking, scientific excellence, entrepreneurship and strategic execution.
 External Science & Innovation is a mechanism to connect Pfizer with leading external scientists within the academic research and biotech communities.  ES&I will be run by a high profile R&D team working closely with key internal R&D stakeholders. The goal is to create and draw on global innovative expertise and opportunities in both the biotech and academic space to strengthen Pfizer's R&D pipeline via strategic integration of select collaborations, licensing and investment opportunities ensuring continued leadership in novel drug discovery.
This position will be essential in providing a competitive advantage to Pfizer by pursuing and integrating products, programs, or technologies addressing diverse opportunities in the External R&D portfolio built via external collaborations/partnerships/investments. 
ROLE RESPONSIBILITIES
Works with the Pfizer Ventures Team to develop a strategy to support the neuroscience investment objectives and to gain access to external science, technology and products.
Identified key areas of potential breakthrough neuroscience
Develops strategies to identify external opportunities
Engages KOLs to broaden scope
Removes obstacles to successful strategy development
Anticipates problems, and revises strategies as necessary
In collaboration with ESI, BD, TASOTs and RU scientists (broad network), identifies substrate for innovative science, technology and assets.
Manages the relationship building, scientific and technical review by Pfizer scientists and diligence teams.
Builds collaborative frameworks for Pfizer to partner with external parties.
Leads diligence teams, diligence reviews and outputs and makes recommendations to organizational leadership.
Prepares briefing documents.
Develops and manages timetables.
Capable of effectively consolidating and communicating information from diverse sources through all levels of the organization and across all functional areas.
Works with Pfizer BD and legal groups to structure equity investments, which may include new company formation, SEED or Series A investments, and presents them to governance bodies to obtain endorsement
Participates in the assessment of the potential returns on investments
Champions deal closure and participation on Board of Directors and/or Scientific Advisory Boards of portfolio companies
Champions and leads initiatives to venture into innovative areas of relevant science and medicine
Ability to connect with people and work multi-culturally.
Ability to handle sensitive and confidential data.
Ability to think strategically as well as to act tactically
Basic Requirements
PhD/MD in Neurosciences with a focus on Behavioral and Cognitive Neuroscience 15+ years expertise in leading pharmaceutical/Biotech R&D in these disciplines required.  Additional expertise relating to background in entrepreneurship in this area preferred (CSO/CEO in start up biotechnology company, business development, venture capital, etc.)
Deep scientific expertise in cognition, behavior and neuropsychiatric disease is a must; knowledge of novel treatment paradigms, technologies and methods (including biomarkers and diagnostics) is important.  Additional broad knowledge in other medical areas preferred.
An extensive personal network with KOLs and biotech companies in the neuroscience.
Extensive knowledge and track record of successful drug discovery and development
A Strong track record in leading team efforts and advancing ideas/programs through cross-functional collaboration
Understanding of principles of business development and venture capital
Experience with search and evaluation, due diligence, relationship and collaboration building, alliance management, BOD and SAB participation
Experience in pharmaceutical drug development (Preclinical to Phase II) process
Experience with both, New Chemical Entity (NCE) and New Biologic Entity (NBE) products
Outstanding written and oral communication skills and demonstrated ability to communicate well across business
EEO & Employment Eligibility
Pfizer is committed to equal opportunity in the terms and conditions of employment for all employees and job applicants without regard to race, color, religion, sex, sexual orientation, age, gender identity or gender expression, national origin, disability or veteran status.  Pfizer also complies with all applicable national, state and local laws governing nondiscrimination in employment as well as work authorization and employment eligibility verification requirements of the Immigration and Nationality Act and IRCA.   Pfizer is an E-Verify employer.
Sunshine Act
Pfizer reports payments and other transfers of value to health care providers as required by federal and state transparency laws and implementing regulations. These laws and regulations require Pfizer to provide government agencies with information such as a health care provider's name, address and the type of payments or other value received, generally for public disclosure.  Subject to further legal review and statutory or regulatory clarification, which Pfizer intends to pursue, reimbursement of recruiting expenses for licensed physicians may constitute a reportable transfer of value under the federal transparency law commonly known as the Sunshine Act.  Therefore, if you are a licensed physician who incurs recruiting expenses as a result of interviewing with Pfizer that we pay or reimburse, your name, address and the amount of payments made currently will be reported to the government.  If you have questions regarding this matter, please do not hesitate to contact your Talent Acquisition representative.
Pfizer is an equal opportunity employer and complies with all applicable equal employment opportunity legislation in each jurisdiction in which it operates.