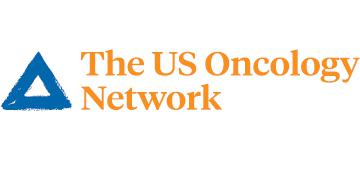 Executive Director at The US Oncology Network
Eugene, OR
Position Summary
Willamette Valley Cancer Institute and Research Center is seeking a new Executive Director to join our team at the Eugene Central Business Office. The ED plays a critical role as the liaison between the oncology practice and The US Oncology Network. The ED must be results-focused with the ability to achieve results through other people. The ED must create a patient-focused environment where employees are passionate about their roles, work collaboratively, and most of all, create a positive patient experience. As such, the ED must be proficient in creating a team environment, proven in developing the talents of individuals, and be an accomplished change agent. The ED is looked to as a mentor and one who creates a healthy and vibrant work environment.
Employment Type
: Full Time Salaried
Benefits
: M/D/V, Life Ins., 401(k)
Location
: Eugene, OR
JOB SCOPE:        
The Executive Director ("ED"), is the "General Manager" of the practice. The ED is responsible for developing, planning, directing and controlling broad activities needed to ensure the long-term success of the practice in accordance with federal, state and local laws and regulations in addition to maintaining US Oncology's and the practice's policies and procedures. The ED drives the organization objectives to ensure financial stability through short- and long-range planning in order to achieve and maintain sustained profitable growth. The ED is responsible for creating a culture that engages employees and physicians in an environment of trust to create quantifiable quality processes, broad growth, and predictable financial results by continually evaluating organization strategies and plans to meet changing national, state, and local needs. The ED maintains overall responsibility for the operation of the practice except for those activities directly involving the practice of medicine. 
ESSENTIAL DUTIES AND RESPONSIBILITIES:
Leads the development and implementation of the short- and long-range plans to achieve the organization's goals and objectives including specific strategy and plans for growth, efficiency, cost management, quality care, and development of human capital

Owns the organization's development process for the practice and as such, ensures performance planning, coaching and development plans are in place for all employees to maximize their potential. Insures the employee evaluation process to include performance evaluations, merit increases, promotions and disciplinary actions are complied with.

Maintains physician/practice relationships via effective communication to physician practice leadership and works with physician leadership to ensure the practices strategic short- and long-term plans are in concert with US Oncology's plans.

Directs the business development process to increase market share in targeted markets, including relationship-building and potential joint venture or partnerships with external parties (eg, health systems, payers, entities such as IPAs).

Develops growth plans, and recommends expansion of service areas and development of new and profitable business ventures.

Negotiates medical services contracts and analyzes competitor pricing activities. Recommends, implements and administers changes in pricing structures as approved by the Policy Board(s). Ensures timely communication to Regional Vice President, for policy changes (contract administration) and implementation of approved and published price lists.

Develops systems for reviewing, tracking and implementing the performance of managed care contracts.

Ensures continuous process improvement of key clinical and administrative processes to achieve predictable financial results and clinical excellence.

Evaluates general and specific business conditions as they relate to operational issues, and keeps the Policy Board(s) and the Regional Senior Vice President fully advised on these matters.

Ensures adherence to legal requirements and government reporting regulations affecting all workplace regulations. 
QUALIFICATIONS:
A Baccalaureate Degree in Health Care Management, Administration, or a related business field required, (MBA, MHA, preferred).

Minimum of seven years of experience in health care management and operations, including large group practice management. Experience in a Physician Owned Practice Highly Preferred.



More About The Company




Willamette Valley Cancer Institute and Research Center is an independent, physician-led practice delivering leading-edge technology and treatment options and conducting innovative research. Founders of the practice pioneered community-based care to enable more cancer patients to receive high-quality care while staying close to the critical support of family and friends. We are committed to excellence which means providing the latest in cancer-fighting medical treatments and technologies.



Located in the beautiful Eugene-Springfield area, a mid-sized community where you can experience the splendor of all four seasons in a moderate climate. The South Willamette Valley is known for being wine country, and Eugene is a haven for wine lovers and craft beer enthusiasts. Superb skiing or a walk on the beach is within an hour's drive. Home to TrackTown USA and the University of Oregon, it's a mecca for runners and fans of track and football. 

As a member of

The US Oncology Network

, one of the nation's largest community-based cancer treatment and research networks, WVCI participates in leading-edge clinical trials through US Oncology research, which has helped develop 75 FDA approved cancer therapies. We serve the Eugene, Corvallis, and Springfield communities with three clinical offices located throughout the Central Oregon area.

To learn more about WVCI and its daily mission, please visit our website at www.oregoncancer.com  



The US Oncology Network is an Equal Opportunity Employer.  All qualified applicants will receive consideration for employment without regard to race, color, religion, sex, sexual orientation, gender identity, or national origin.





Category: Admin





CODES:




*M


The US Oncology Network is an Equal Opportunity Employer. All qualified applicants will receive consideration for employment without regard to race, color, religion, sex, national origin, sexual orientation, gender identity, disability or protected veteran status.