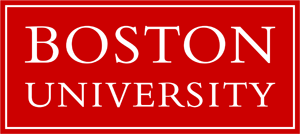 EXECUTIVE PRODUCER, ON POINT, WBUR Program & Production at Boston University
BOSTON, MA
The On Point Executive Producer is responsible for the oversight and production of WBUR's daily national news and public affair program On Point, Monday - Friday. This position oversees the conception and development of each hour of On Point, supervising the On Point host, a team of producers, the On Point director, editor and technical director. The Executive Producer conceives and executes ideas for each hour long program while empowering and inspiring the creativity of the entire On Point team. Thisincludes building road maps for each hour with focused editorial rigor pursued from selected guests and diverse voices - those affected by particular issues and with experts gleaned from multiple points of view.
The Executive Producer responds to news events to make On Point as timely as possible. The position oversees the Digital Producer who oversees the production of digital content and social media for digital platforms related to programs and content for On Point. The Executive Producer works with the Managing Director of News & Programming on growth and strategy related to On Point. This position is the executive supervisor of the administration, production and editorial direction for a daily (Monday-Friday) public affairs / talk program.
Bachelor's degree required, Master's degree preferred with more than eight years of relevant work experience.
We are an equal opportunity employer and all qualified applicants will receive consideration for employment without regard to race, color, religion, sex, sexual orientation, gender identity, national origin, disability status, protected veteran status, or any other characteristic protected by law. We are a VEVRAA Federal Contractor.