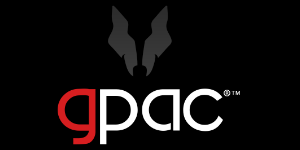 Executive Recruiter at gpac
Medford, OR
Job Description
Gpac, a family-owned executive search firm, is looking for a highly motivated individuals to partner with as an Executive Search Consultant.
Our company has been in the industry for 28 years and has become one of the largest, single-site recruiting firms in the nation, that is continuing to grow. You have the option to work from home or at our home office in Sioux Falls, SD.
Search Consultants enjoy a flexible but fast-paced work environment. You will be surrounded by a team who will motivate you to exceed not just in your goals but each other's own goals.
This is a position that allows you to help transform people's lives by placing them in their ideal positions while transforming your life as well. This position has unlimited earning potential and has a great work-life balance.
Requirements:
Excellent verbal and written communication skills
Act with Integrity, confidentially, and an ethical mindset
Effective negotiation skills
A degree is preferred but not required
Can effectively build relationships over the phone
Applicants should have an entrepreneurial mindset and be goal-orientated. They should also be able to work well individually and as a team. No recruiting experience is required due to our exciting training program.

I am eager to have a conversation with you about exploring this opportunity further and joining our PAC!
Please send your resume/cover letter to tina.burr@gogpac.com or call me direct at 605.679.9301.

All qualified applicants will receive consideration without regard to race, color, religion, sex, sexual orientation, gender identity, national origin or protected veteran status.