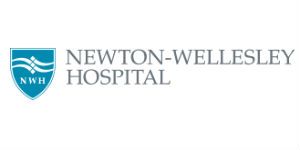 Exercise Physiologist- Clinical at Newton Wellsley Hospital
Newton, MA
Job Description
Exercise Physiologist- Clinical
Exercise Physiologist - Per Diem

Preparationof the patient, including placement of electrodes, blood pressure cuff, andpreliminary assessment of patient according to ACSM and ACC guidelines forstress testing.
Forpharmacologic stresses, a nurse or physician will be responsible for thepreparation and infusion of pharmaceutical stress agent

CRITERIA/STANDARDS:
Must possess sound medical knowledge, judgment, andanalytical abilities necessary for the screening, conduct and preliminaryinterpretation of clinical stress tests.


Possess refined interpersonal skills in order toeffectively communicate, facilitate, and negotiate with patients, staff,physicians, and other hospital personnel.

Ability to concentrate on details of patient care andrespond to questions from patients, doctors, coworkers, and health careproviders, which may result in mental stress (80% of day).

Ability to efficiently manage men and women of allages.
CRITERIA/STANDARDS:
Demonstrates a knowledge of universal precautions and OSHSA regulations.

JOBSUMMARY:
Responsibilitiesinclude interview and assessment of patients schedules for stress testing aspart of myocardial perfusion imaging.Perform and be responsible for treadmill stress testing and pharmacologicalstress testing according to departmental policy.
Preliminary interpretation andreport of rest and stress EKGs. Ensures that delivery of all patient care is ofthe highest standard and meets or exceeds the expectations of the NWH valuestatement.
ESSENTIALFUNCTIONS
Together with the covering physician assess patients before stress tests,decides on adequate informed consent and appropriate procedures to follow,protocols to use, and special precautions if needed.
Conducts exercise and pharmacological stress testing. Performs the following tasks associated withstress testing:
Performs intermittent measurements of blood pressure according to establishedprotocols.
Determines when the test should be terminated due to medical reasons or forpatient tolerance.
Carefully monitors patient during recovery and remainsalert for post-exercise complications.
Recognizes safe completion of recovery period and allows patient to leave thetesting area.
Completes any and all data forms and organizes results into package ofinformation in preparation for the final report.
Contacts the covering physician with occurrence of any condition that mightsuggest a medically hazardous condition exists.
Initiates CPR and calls code Blue when appropriate
Assists in the development and updating of policy and procedure manuals.
Informs Clinical Supervisor of new advances in technology and equipment.
Offerssuggestions and participates in site visits to evaluate new equipment andtechniques.
Theprimary job of the exercise physiologist will be to do stress tests. However, he/she will also participate in dataentry into computer, and other duties in the lab as needed
Maintains department safety and cleanliness by monitoring area and informingproper personnel according to policy and procedure.
Provides information to centralized scheduling, physician offices and inpatientservices regarding patient preparation and exam requirements.
Fulfills any training required by NWH and/or Partners, as
Assure compliance with Joint Commission, OSHA, and NWH policies and procedures.Brings potential matters of non-compliance to the attention of the supervisoror other appropriate hospital staff.
JOBRESPONSIBILITIES
JUDGEMENT/DECISION MAKING
Identifies and responds appropriately to needs of patients and others,in accordance with NWH values.
Communicates pertinent information toappropriate persons in a timely manner.
JOB KNOWLEDGE/SKILLS
Knowledge of standard stress testing equipment including treadmill andelectrocardiograph monitoring equipment.
Ability to recognize clinical problems prior to and during exercise,such as: significant arrhythmia's, evidence of severe ischemia/infarction, fall/rapid rise in blood pressures, symptoms,and patient appearance.
Ability to initiate management of complications of exercise includingrhythm disturbances, hypotension, chest discomfort, or evidence of severepersistent ischemia.
Demonstrates properuse of equipment and supplies according to established procedures.
Demonstrates knowledge of the Meditechcomputer software as required by the department policy and procedure.
Maintains patient safety while in thedepartment.
Adheres to departmental/hospital policiesand procedures in performing duties and assignments.
Seeks guidance as necessary for theperformance of duties.
QUALIFICATIONS:
Bachelor of Science in exercise physiology required, Master of Science preferred


ACSM Registered Clinical Exercise Physiologists and/or ACSM Exercise Specialist preferred but not required


CPR Certified (BLS)


ACLS (Advanced Cardiac Life Support) certification is required or must be attained within one year of hire.


Testing experience in clinical setting required; three years preferred
Knowledge of the special needs and behaviors of infant, child, adolescent, adult and older adult patients preferred.
MA-Newton-NWH Main Campus
NWH Main Campus (NWHMAIN)
2014 Washington Street
Newton, 02462