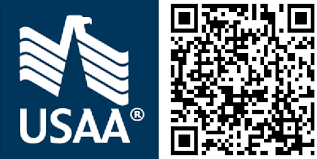 Experience Owner Lead - Credit Card Product Pricing & Fees at USAA
San Antonio, TX
Purpose of Job
We are currently seeking a talented Experience Owner Lead - Credit Card Product Pricing & Fees for one of the following locations: San Antonio Home Office II/III, Plano Campus, Tampa Campus, Phoenix Campus or 100% Remote Work Environment.
The Experience Owner Lead – Credit Card Product Pricing and Fees will sit in the Retail Bank organization, on a team that manages all aspects of credit card business including originations, servicing, portfolio management, product development and product/pricing strategy. This role will be directly accountable for executing and managing the credit card portfolio pricing and fee changes, change in terms notifications, credit card holder agreement.
Responsible for creating and executing cross-channel experiences and/or Business Deliverables. Understands the business performance of the experience and its financial impact on the business. Responsible for the risk, controls and mitigation strategies for experiences through consistent use and application of existing frameworks and follows documented risk and compliance policies and procedures for all business activities. Identifies and manages existing and emerging risks that stem from business activities and ensures these risks are effectively identified, measured, monitored and controlled.
Job Requirements
About USAA
USAA knows what it means to serve. We facilitate the financial security of millions of U.S. military members and their families. This singular mission requires a dedication to innovative thinking at every level.
In each of the past five years, we've been a top-40 Fortune 100 Best Companies to Work For®, and we've ranked among Victory Media's Top 10 Military Friendly® Employers 13 years straight. We embrace a robust veteran workforce and encourage veterans and veteran spouses to apply.
USAA Careers - Award Winning Workplace (17 seconds)
USAA Careers – World Class Benefits (31 seconds)
Responsible for financial, regulatory, and operational risk management related to the experience, prioritizing closing any gaps or findings. 

Leads and manages experience life cycle from conception to release, iteration and maintenance, while maintaining and prioritizing a backlog of experience, risk and process improvements to ensure delivery to experience expectations. 

Leverages human-centered design methodology with key stakeholders, partners, and process owners to drive design improvements for end users for high complexity, high risk and highly regulated experiences, processes and/or business deliverables.

Drives and influences key stakeholders towards a unified experience that serves Members', Employees and business needs, aligned to strategic outcomes in compliance with applicable regulatory requirements. 

Establishes and monitors Key Performance Indicators (KPIs), member insights, and Key Risk Indicators (KRIs); ensure correct data and instrumentation for the experience and related processes; uses data to improve experiences.

Leads Agile management rhythms across the experience taxonomy to drive cohesive decision-making and action.

Partners with process owners to ensure ongoing documentation and process certification and experience(s) which includes control plans, understanding the tools used in the respective process or experience, identification and measurement of metrics for success and adherence to applicable regulatory guidelines.

Identifies and manages existing and emerging CoSA and business process risks across all activities and ensures these risks are effectively measured, monitored and controlled. 

Understands acceptable performance limits and establishes and leads management routines and control plans to monitor performance and react accordingly when the process is out of acceptable limits.

Understands primary regulations commonly applicable to regulated products and services.
Requirements
Bachelor's Degree, OR 4 additional years of related experience beyond the minimum required may be substituted in lieu of a Degree.

8 years of relevant experience in financial services, product development, marketing, strategy, digital, process, or user experience design

OR

Master's Degree and 6 years of relevant experience in financial services, product development, marketing, strategy, digital, process or user experience design.  
*Qualifications may warrant placement in a different job level*
When you apply for this position, you will be required to answer some initial questions.  This will take approximately 5 minutes.  Once you begin the questions you will not be able to finish them at a later time and you will not be able to change your responses.
Preferred
4+ years of financial services experience, preferably in Credit Card servicing/operations with deep knowledge of Credit Card or other consumer financial services product, systems and processes.
Experience with consumer lending or financial products (e.g. installment loans, deposit accounts, HELOC, cash advance services, etc.) may be substituted for credit card specific experience.
Medium to large bank or financial services institution experience with executing pricing and fee changes for consumer financial services products.
Experience with medium and large bank processes to manage and update terms & conditions for financial products.
Specialized experience with managing card holder agreements, change in terms events, and other terms & conditions changes.
Ability to effectively manage conversations across multiple stakeholders including product management, legal, compliance, technologies, risk, and customer experience/contact centers.
Understand and have relatable experience for managing credit card pricing and fee schedules, configuration, infrastructure support and governance.
Ability to manage experience delivery roadmaps, provide information for leadership decisions, derive/apply analytical insights to drive optimization and compliant member experiences.
Familiarity or experience in creating and maintaining Risk Control Self Assessments (RCSA); designing, implementing and monitoring risk-based controls within a regulatory environment; and navigating effective challenge from risk management functions.
SAFe Agile methodology experience writing features and stories.
Master's Degree in Business Administration, Marketing, Product Management or Analytics or MS in Engineering or Data Sciences
The above description reflects the details considered necessary to describe the principal functions of the job and should not be construed as a detailed description of all the work requirements that may be performed in the job.
At USAA our employees enjoy one of the best benefits packages in the business, including a flexible business casual or casual dress environment, comprehensive medical, dental and vision plans, along with wellness and wealth building programs.  Additionally, our career path planning and continuing education will assist you with your professional goals.
Relocation assistance is available for this position.
For Internal Candidates:
Must complete 12 months in current position (from date of hire or date of placement) or must have manager's approval prior to posting.
Last day for internal candidates to apply to the opening is 11/24/20 by 11:59 pm CST time.