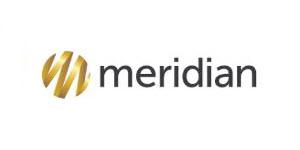 Experienced Technical Recruiter - Atlanta at Meridian
Atlanta, GA 30328
JOB TITLE:  Experienced Technical Recruiter
DEPARTMENT: Meridian Technologies and JDC of Consulting Solutions
LOCATION: Atlanta, GA
Meridian Technologies, a leader in the IT staffing industry, is seeking highly driven, money motivated, and competitive natured recruiting/staffing professionals with outstanding communication skills and an entrepreneurial spirit to thrive in our fast paced workspace. We offer a competitive base salary with uncapped commission in addition to full employee benefits and paid time off. If you are looking to join a growing organization, then Meridian Technologies is for you!
KEY DUTIES AND RESPONSIBILITIES:
You'll be responsible for all steps associated with the identification, placement and management of contract, contract-to-hire and direct placement roles.
Develop National Sourcing and Recruiting strategies designed to identify qualified candidates through various recruiting tools
Evaluate candidates' strengths compared with clients' requirements by evaluating, screening, and interviewing candidates.
Negotiate wage rates and other terms and conditions of employment with candidates, and gain commitment from candidates for current and future job requirements.
Work with contract employees while on assignment. Assess and investigate contractor related issues.
Communicate effectively with others in order to create a productive and diverse environment.
Communicate with peers by sharing recruiting "best practices" and providing accurate, thorough documentation on contract employees in the applicant tracking systems or other documentation tools.
Maintain relationships with industry contacts to provide customer service, gain industry knowledge and obtain referrals and sales leads.
SKILLS, REQUIREMENTS, AND QUALIFICATIONS:
Bachelor's degree
The ability to build relationships, communicate and accomplish multiple tasks simultaneously with strong attention to detail.
 Proven ability to work well in a fast-paced, high change environment. Must possess a strong sense of       urgency.
Strong problem resolution and negotiation skills. Excellent planning, time management, communication, decision-making, presentation, organization, and interpersonal skills.
Demonstrated expertise and experience in the area of recruiting.
Must be able to work independently with minimal supervision.
Highest commitment to customer service and satisfaction.
Honest and ethical team player.
Proven ability to work with people at all levels.
Authorized to work in the United States for any employer.
EDUCATION AND EXPERIENCE:
Work Experience: Prefer minimum 1-4 years of recruiting experience. Must have at least six months of technical recruiting experience. We offer a dynamic work environment, competitive compensation program, excellent benefits and advancement potential based on achievement of results. What does your future look like?