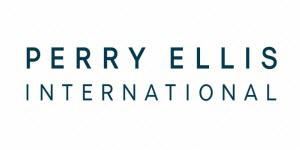 Facilities Engineer Manager at Perry Ellis International
Miami, FL
SUMMARY
This position is responsible for the administrative and technical engineering work directing the full range of engineering activities relating to all facilities and the delivery of first-class customer service. The incumbent has controlling responsibility for carrying out comprehensive facility preventive and general maintenance programs, as well as providing mechanical requirements for events. This includes coordinating equipment
selections, interacting with contractors, and evaluating quotes. In addition, ensure that operations meet environmental and safety protocols in a cost-effective manner.
DUTIES AND RESPONSIBILITIES
Coordinates the work of a staff of trades and related employees engaged in the maintenance of mechanical, plumbing, painting, air conditioning, electrical, and other facilities and equipment.
Initiates, coordinates, and documents the comprehensive preventative maintenance program for all facility systems.
Assists in the development of departmental budgets.
Manage department associates to include selection, evaluation, coaching and counseling, development, and employee relation matters.
Responsible for the department's scheduling, timekeeping system, and payroll approval.
Serve as a department safety champion in accordance with applicable laws, OSHA requirements, company policies, and procedures.
Assure that prompt and cost-effective solutions are implemented to unanticipated client-focused engineering staff.
Conduct and document inspection tours of buildings and grounds to ascertain that established standards of maintenance are being followed.
Recommend modification of existing plant and equipment facilities.
Prepare rough layouts, plans, and specifications, and cost estimates of proposed modification projects.
Inspects the work of outside contractors when in progress and upon completion.
Serve as an engineering consultant to the EVP of Operations.
Direct the operation and repair of mechanical and electrical equipment.
Consult with contractors and others on construction projects in the facilities.
Establish and maintain an inventory of parts to maintain the facilities and equipment.
Perform a variety of other related tasks and duties as assigned.
SKILLS, KNOWLEDGE, AND ABILITIES
Extensive knowledge of major air-conditioning operations and maintenance.
Extensive knowledge of mechanical/electrical engineering principles and practices required in the design, construction, and maintenance of a large facility.
Thorough knowledge of the occupational hazards and safety precautions of the engineering profession.
The considerable personal and professional initiative, enthusiasm, and dedication to excellence in wide-ranging services to Center clients and customers.
Ability to consult with and advise private architects, engineers, and building contractors on the construction and repair of the facilities.
Ability to work from sketches and plans to understand and follow oral and written instructions.
Ability to establish and maintain a system for ensuring high standards of productivity within the department.
Ability to maintain an on-going list of priority engineering projects and tasks and to assume timely and effective solutions to unanticipated client-focused issues.
Ability to work flexible hours, including nights, weekends, and holidays, in addition to normal business hours.
Needs to demonstrate knowledge of the typical cost of projects related to stores and buildings.
Ability to travel 30 to 40% of the time to the different facilities and stores.
MINIMUM REQUIREMENTS
Bachelor's degree with major coursework in civil, mechanical, or electrical engineering or equivalency; work experience may substitute for education
5 years engineering experience in the design, construction, inspection or on-going maintenance of a large convention center or similar facility, including the installation of related equipment
Bilingual skills in English and Spanish desired
Certification in any of the skilled trades strongly desired. Certified Contractor in any state is a plus