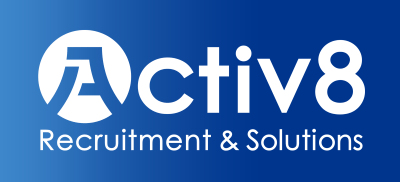 Machining Controls Engineer at Activ8
Coldwater, MI
Machining Controls Engineering Coordinator
An automotive parts manufacturer in Southcentral Michigan is in need of a Controls Engineering Coordinator to build and/or modify integrated automated systems for managing manufacturing processes.
Job Responsibilities Include:
Evaluate, diagnose, and repair of equipment in all aspects of Robotics, CNC, and PLC systems.
Prepare charts, graphs, and diagrams to illustrate current downtime issues as well as action plans and root cause verification.
Procurement, repair, and use innovation for components, controls, and capital machinery.
Respond to machinery downtimes and prepare reports to reflect equipment issues, improvements, and countermeasures
Develop PMs that reflect the production environment to provide minimum downtime.
Achieve company and department business plans for Health and Safety Goals
Study industrial processes to determine where and how application of equipment can be made.
Qualifications:
Relevant trade certificates and/or an Associates in electrical or related field preferred.
2-4 Years' related manufacturing experience
Good verbal and written communication skills
Ability to multi-task and prioritize duties while working under strict timelines to meet deadlines.
Strong written and verbal communication skills.
Strong mechanical/Electrical ability
Activ8 Recruitment & Solutions / Renaissance Resources Inc., has been one of the leading recruiting firms in North America when it comes to working with Japanese Businesses for 20 years. Our services are based on the needs of our clients, and we connect them with qualified candidates in the Automotive, Electronics, Food, Logistics, Manufacturing and Oil & Gas industries. We like to take the approach of working one on one with each of You to ensure that we have the best understanding of your background and what it is you are looking for in a career.
Please visit our website at www.activ8usjp.com >>> Click "Job Seekers" to see more jobs!!!
This position is required to work in a manufacturing environment facility. When in the plant, the worker is frequently exposed to moving mechanical parts. The noise level in the work environment is usually loud. Hard hats, steel toe safety shoes, and safety glasses are required in all production areas.
We screen ALL Candidates to verify the validity of each applicant with criminal background / Social Security verification - some positions require drug screening and vehicle driving reports. Upon submitting your resume, we will contact only those candidates that we deem qualified for our client. If we do not contact you, we do not see the fit for the position. If we are unable to reach you in a reasonable timeframe, you will be eliminated from the pool of potential candidate.
"Direct applicants only."
"We do not accept any resumes from any third-party organizations or other recruiters."
45,000.00 - 70,000.00 /year