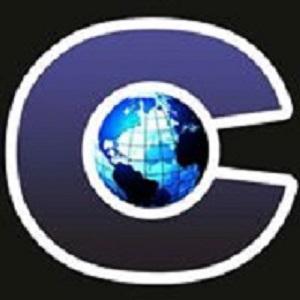 Facilities Sourcing Manager Jan/San/HVAC at Case Interactive
Green Brook, NJ 08812


Facilities Sourcing Manager – Central New Jersey

Seeking a Sourcing Manager who has solid experience with facilities services sourcing to support client where they are principal for a facility management client. The individual must be able to work in a highly visible position with in depth experience working in Strategic Sourcing or Procurement managing internal facilities services. The responsibilities include identifying suppliers; site and scope data gathering, issuing e-RFP's, managing pre-bid meetings, managing analysis of RFP responses, and awarding the project. Experience must include working closely with property managers to identify the requirements and collaborate on the work required from Sourcing to award the bid to the supplier with the best overall value. Experience with legal terms and conditions, best sourcing practices, negotiating best and final offers (BAFO), data cleansing and data accuracy, bid leveling and knowledge of risk assessment including insurance certificates are needed as they are part of the process. Experience in facility services and related indirect categories such as those purchased within the property and facility management industry is strongly desired; demonstrated capabilities in managing multiple stakeholders is a requirement. Experience in Supplier Diversity programs including interfacing with diverse suppliers, diversity councils and providing diversity reports to management. Accountability to KPI's is also critical.
Must know Jan/San, HVAC, landscaping, furniture, MRO, building services, water treatment, pest removal, plumbing/electric, etc
Partner with internal clients to conduct knowledgeable and professional sourcing events and conclude with an executed contract.
Ensure accuracy of the property list and specs for each RFP – list of locations is national and may be hundreds of locations
Develop eRFP's, analyze responses, negotiate and use other techniques as required to obtain a quality result.
Engage corporate procurement for advanced negotiation when appropriate (reverse auction).
Negotiate effectively, tactically, and strategically to conclude contracts which meet legal and client requirements.
Identify and manage the selection and vetting of suppliers
Ensure compliance with service agreement requirements - terms and conditions and policies
Maintain good business practices
Resolve issues from the client with respect to supplier performance and quality
Develop and maintain solid relationships with Portfolio Managers, suppliers and clients
Minimum Qualifications
Bachelor's degree in Business Administration or related field. Advanced degree is a plus.
8+years of Sourcing/Procurement experience in facility services
Ability to communicate effectively with all levels of management
Self motivated and work independently to find solutions.
Detail-oriented with strong analytical skills
Strong management skills with the flexibility to handle multiple tasks
Understanding of the Strategic Sourcing processes and demonstrated proficiency with e-tools such as e-RFPs, reverse auctions, e-catalogs, and contract management systems
Demonstrated knowledge in leading from pre-bid to award
Experience sourcing for multiple locations - 100+
If you have the skills necessary to thrive in a fast paced environment, we offer a competitive salary, excellent benefits package and a genuine career opportunity.
$100,000.00 - $120,000.00 /year