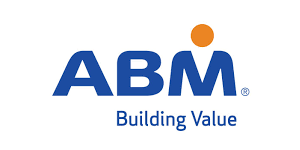 FACILITY ENGINEER TRAINEE at ABM Industries
Ashburn, VA 20147
ABM (NYSE: ABM) is a leading provider of facility solutions with revenues of approximately $6.4 billion and over 130,000 employees in 300+ offices deployed throughout the United States and various international locations. ABM's comprehensive capabilities include electrical & lighting, energy solutions, facilities engineering, HVAC & mechanical, janitorial, landscape & turf, mission critical solutions and parking, provided through stand-alone or integrated solutions. Founded in 1909, ABM provides custom facility solutions in urban, suburban and rural areas to properties of all sizes — from schools and commercial buildings to hospitals, data centers, manufacturing plants and airports.
Job Title
FACILITY ENGINEER TRAINEE
Education
Some College Coursework Completed
Career Level
Entry Level
Category
Operations
Job Type/ FLSA Status
Hourly
Travel Required
None
Shift Type
N/A
Job Description
Position Summary
This is an entry-level technical job involving energized commercial mechanical systems.  You will be expected to present yourself well and communicate effectively with peers and managers.  To be a great fit for this position, an interest in understanding basic HVAC theory and CRAC operations and routine maintenance, as well as, other critical operating systems is required. This job provides extension hands-on opportunities with commercial HVAC systems and technical data gathering of essential parameters to assist Facility Engineers in monitor building infrastructure.  
Primary Responsibilities
Performing strategic debris mitigation techniques on all outside building HVAC equipment.
Preparing Change Management Forms and Methods of Procedure (MOPs).
Ensuring compliance with all safety procedures and use of protective equipment.
Escalate quickly to emergency situations (fire, evacuation, equipment failure etc.) and customer concerns as needed.
Keys to Success
Bring a commitment to teamwork.
Achieve goals independently, but also know when to ask for help.
Remain open to learning new things, including the customers way of doing business.
Be willing to dig in to discover the cause of issues and be creative in solving them.
Demonstrate a strong sense of ownership and pride in your work.
Develop technical prowess through online and in-person training opportunities and/or On the Job Training (OJT)
Minimum Requirements
Education, Required Skills & Competencies
A high school diploma or equivalent of education and experience; data center experience is strongly preferred.
Some technical education, certification, or apprenticeship in Facility maintenance, Electrical or mechanical trades preferred.
Limited experience working with mission-critical data equipment, and the willingness to work in a fast-paced, mission-critical environment.
Limited HVAC, mechanical, and electrical skills and experience.
An understanding of computer systems, and skill with Microsoft Office products – Microsoft Word and Excel are a must.
Strong verbal and written communication skills.
The ability to follow instructions and processes precisely and carefully.
Location
Ashburn, VA 20147 US (Primary)

ABM is an EOE (M/F/Vet/Disability/Gender Identity/Sexual Orientation)
California Consumers Notice http://www.abm.com/californiaprivacy