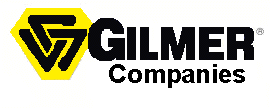 Facility Manager at Gilmer Warehouse
Perry, GA 31069
Facility Manager
Manager Job Duties:
Maintains staff by selecting, orienting, and trainin

g employees; maintaining a safe and

secure work environment; developing personal growth opportunities.

Accomplishes staff results by communicating job expectations; planning, monitoring, and appraising job results; coaching, counseling, and disciplining employees; developing, coordinating, and enforcing systems, policies, procedures, and productivity standards.

Maintains quality service by enforcing quality and customer service standards; analyzing and resolving quality and customer service problems; identifying trends; recommending system improvements.
Manager Skills and Qualifications:
Performance Management, Project Management, Coaching, Supervision, Quality Management, Results Driven, Developing Standards, Foster Teamwork, Handles Pressure, Giving Feedback,

Experience Required

Proven managerial experience in manufacturing, distribution or sales is required.

Salary commensurate with

e

xperience
Fast growing, family owned company is based inMiddle Georgia that has been operating since 1985. 
Equal opportunity Employer
Drug Free Workplace – Applicants and Employees are subject to testing requirements

Salary commensurate with experience